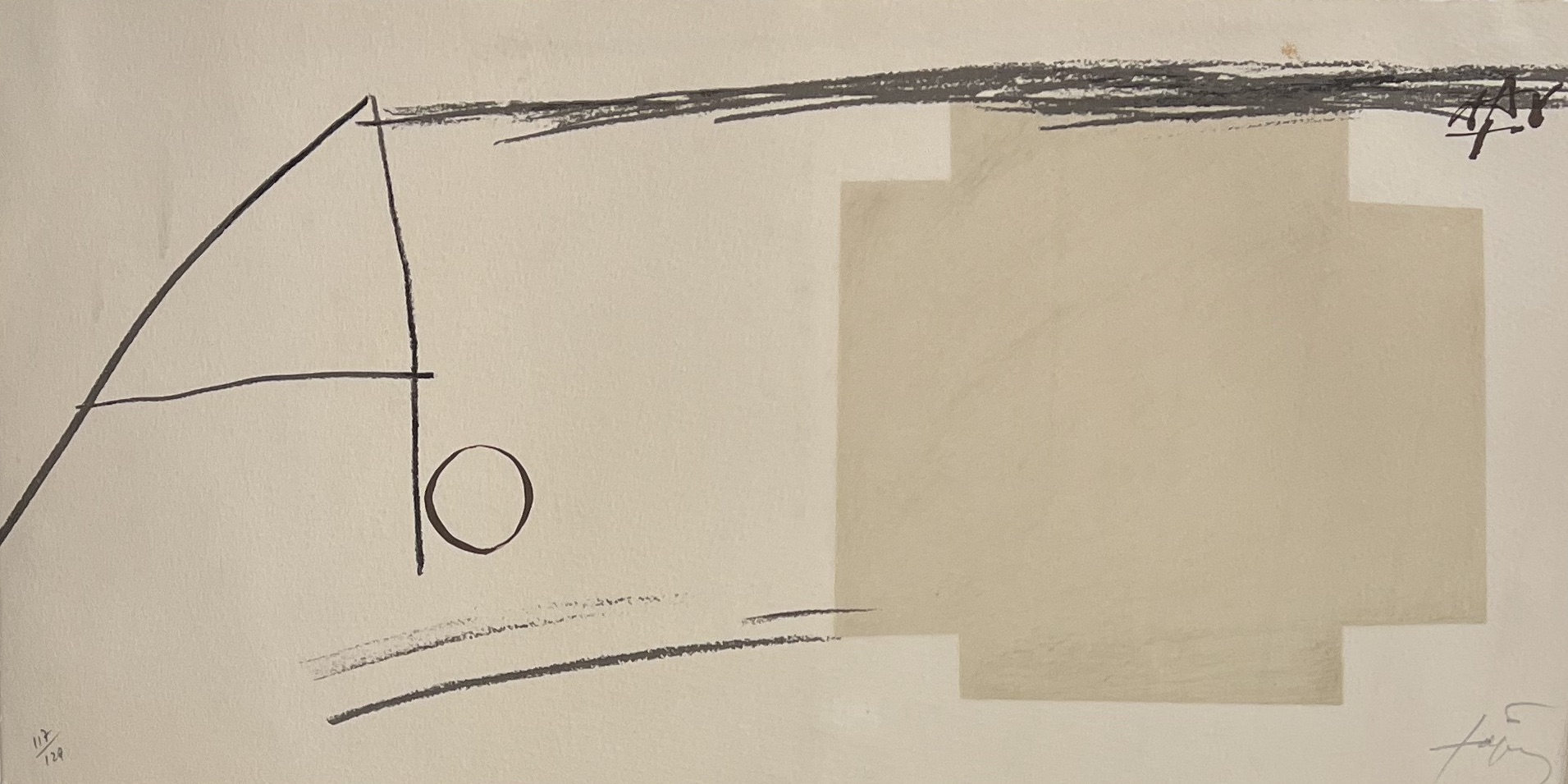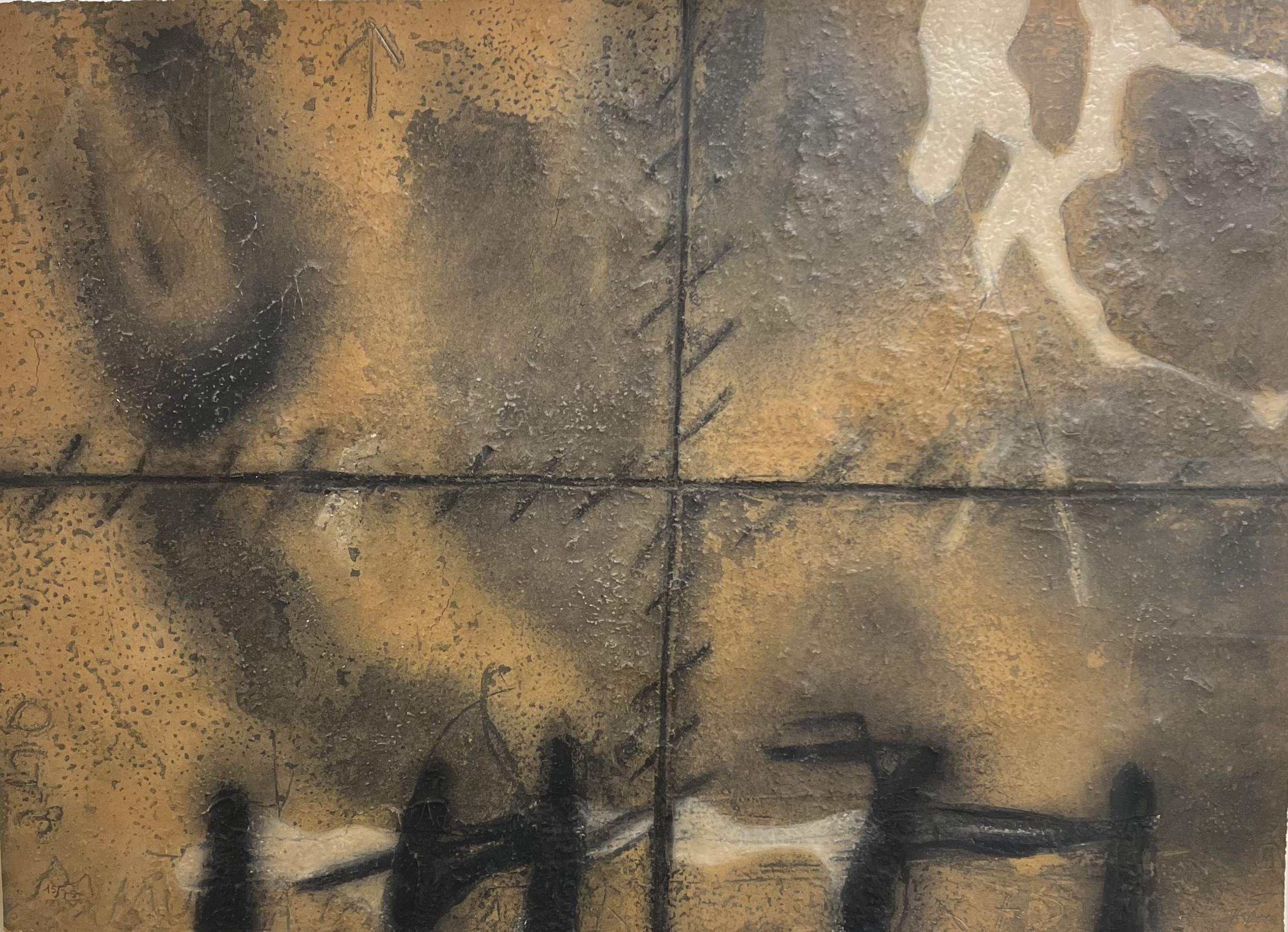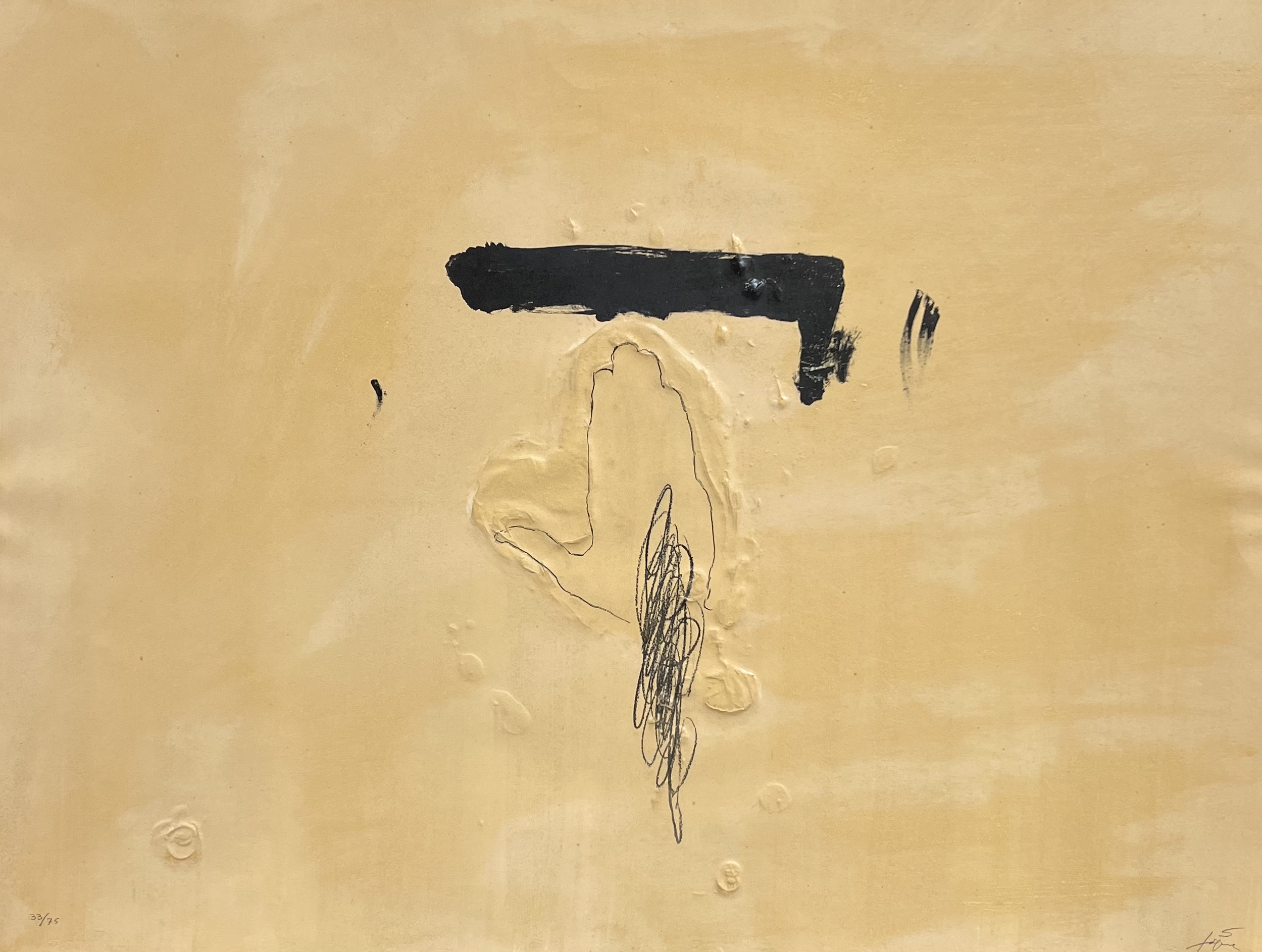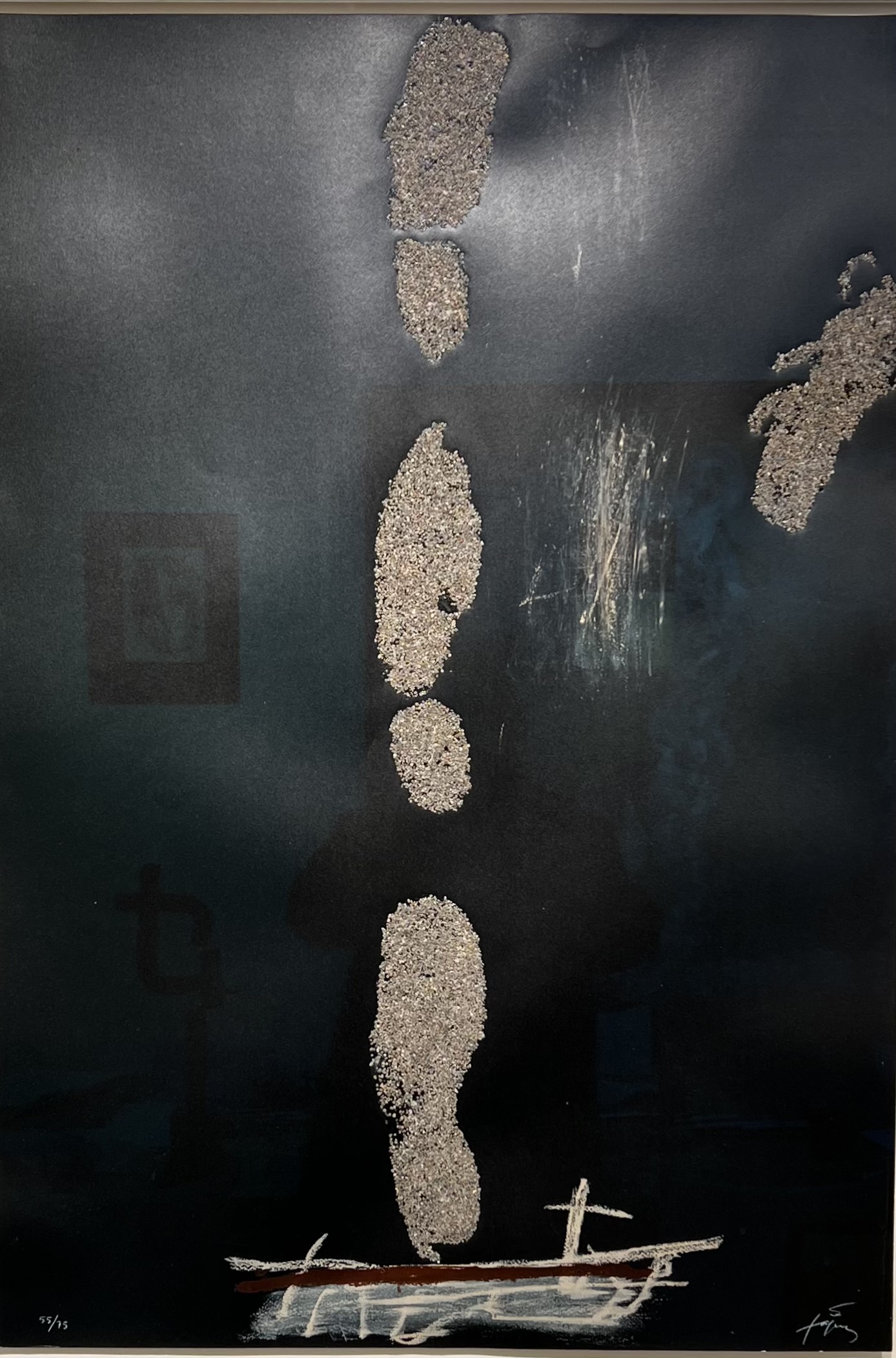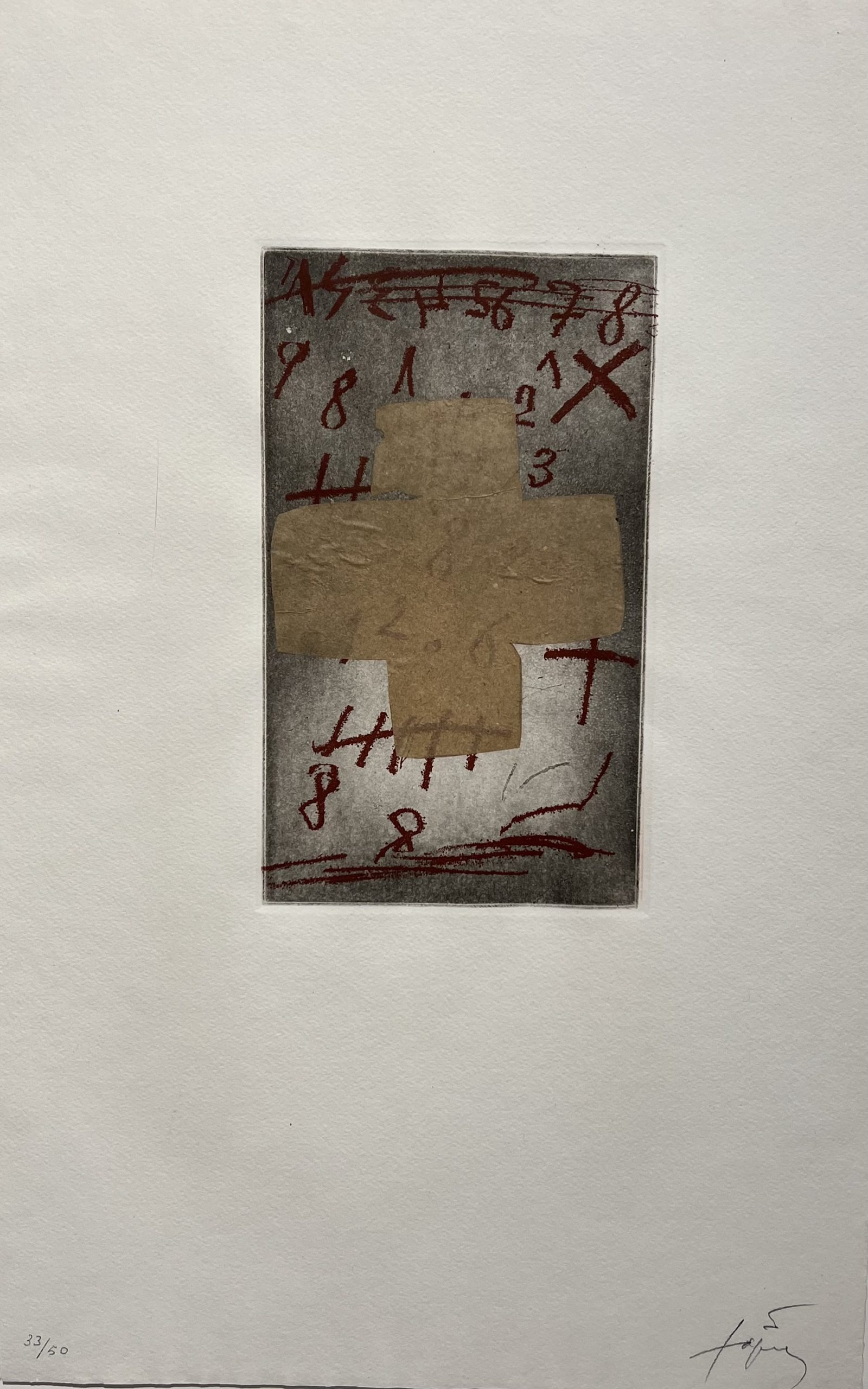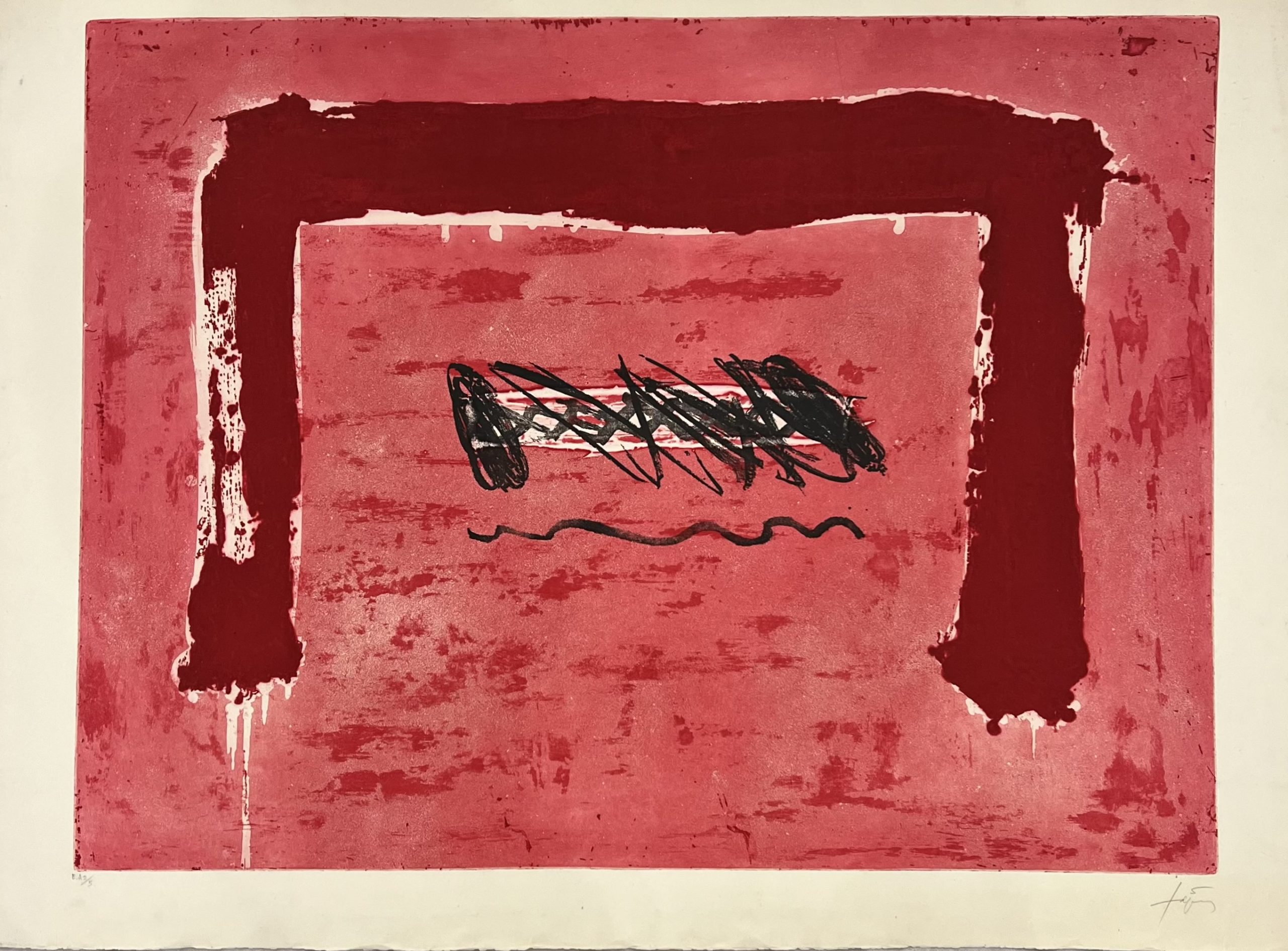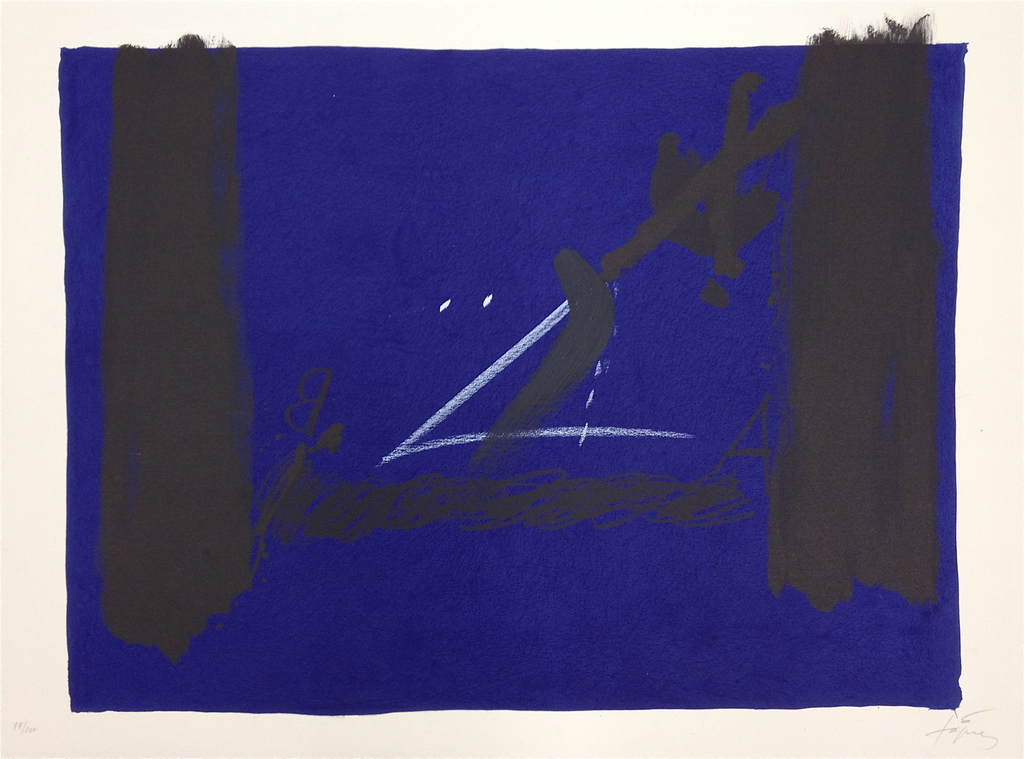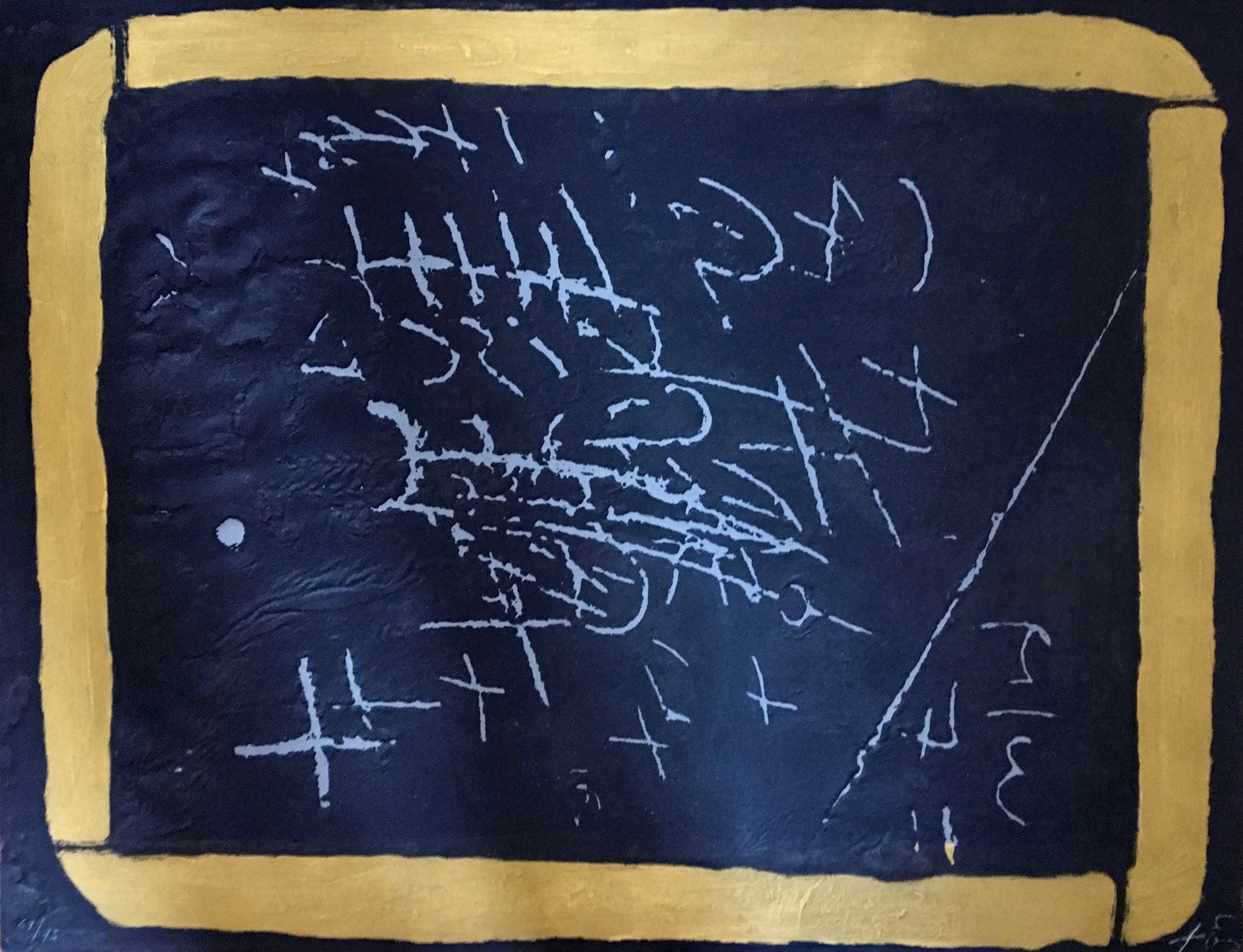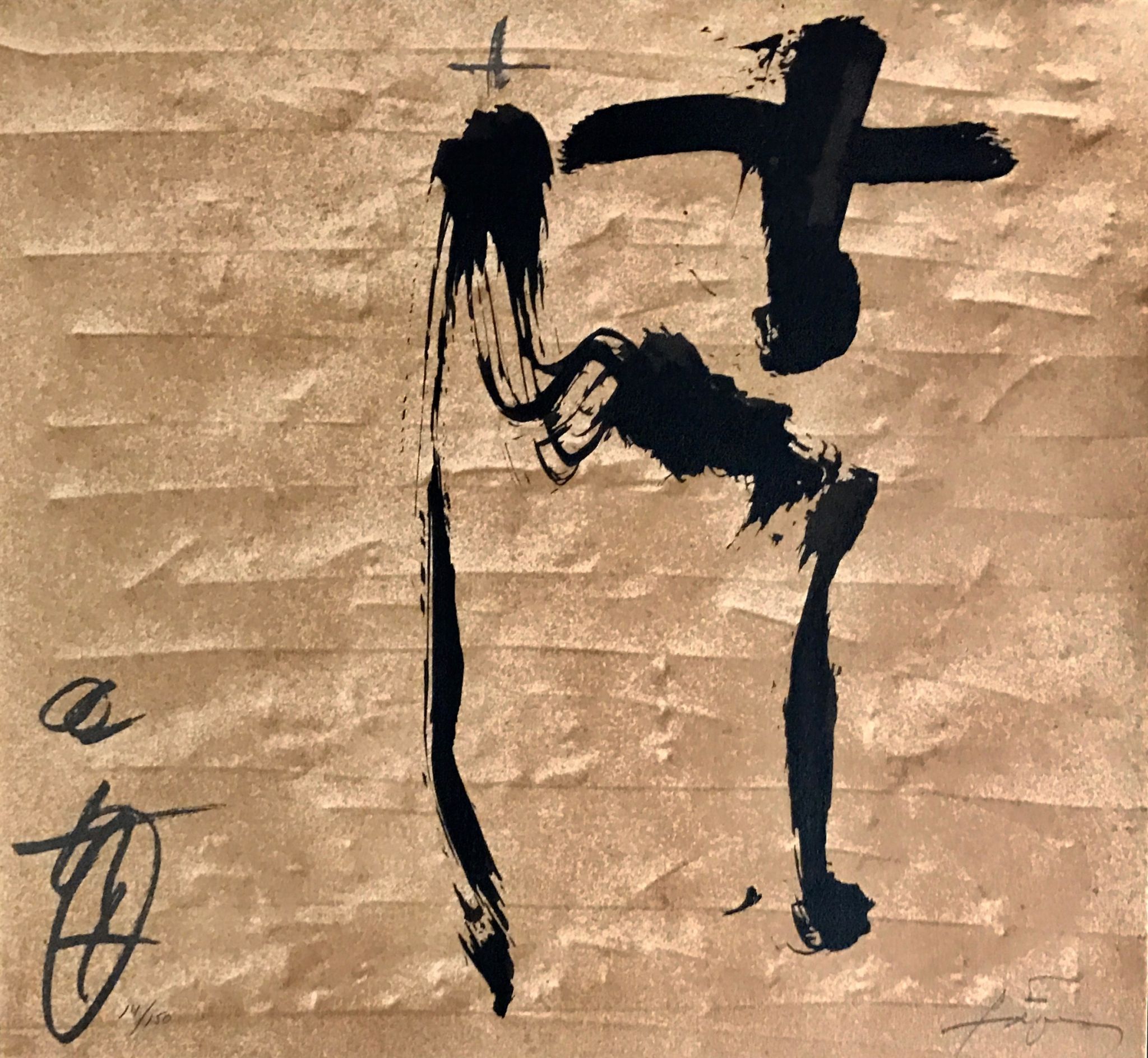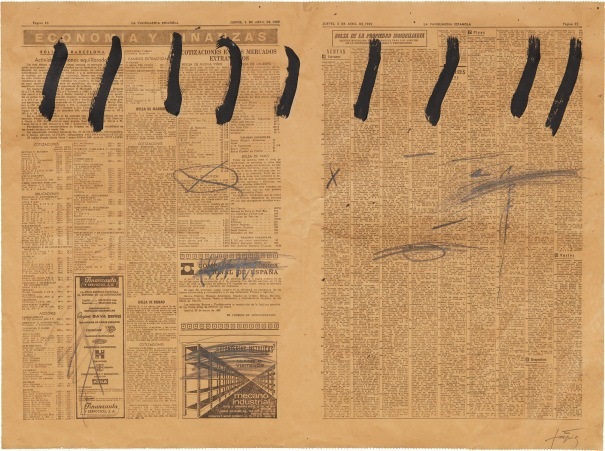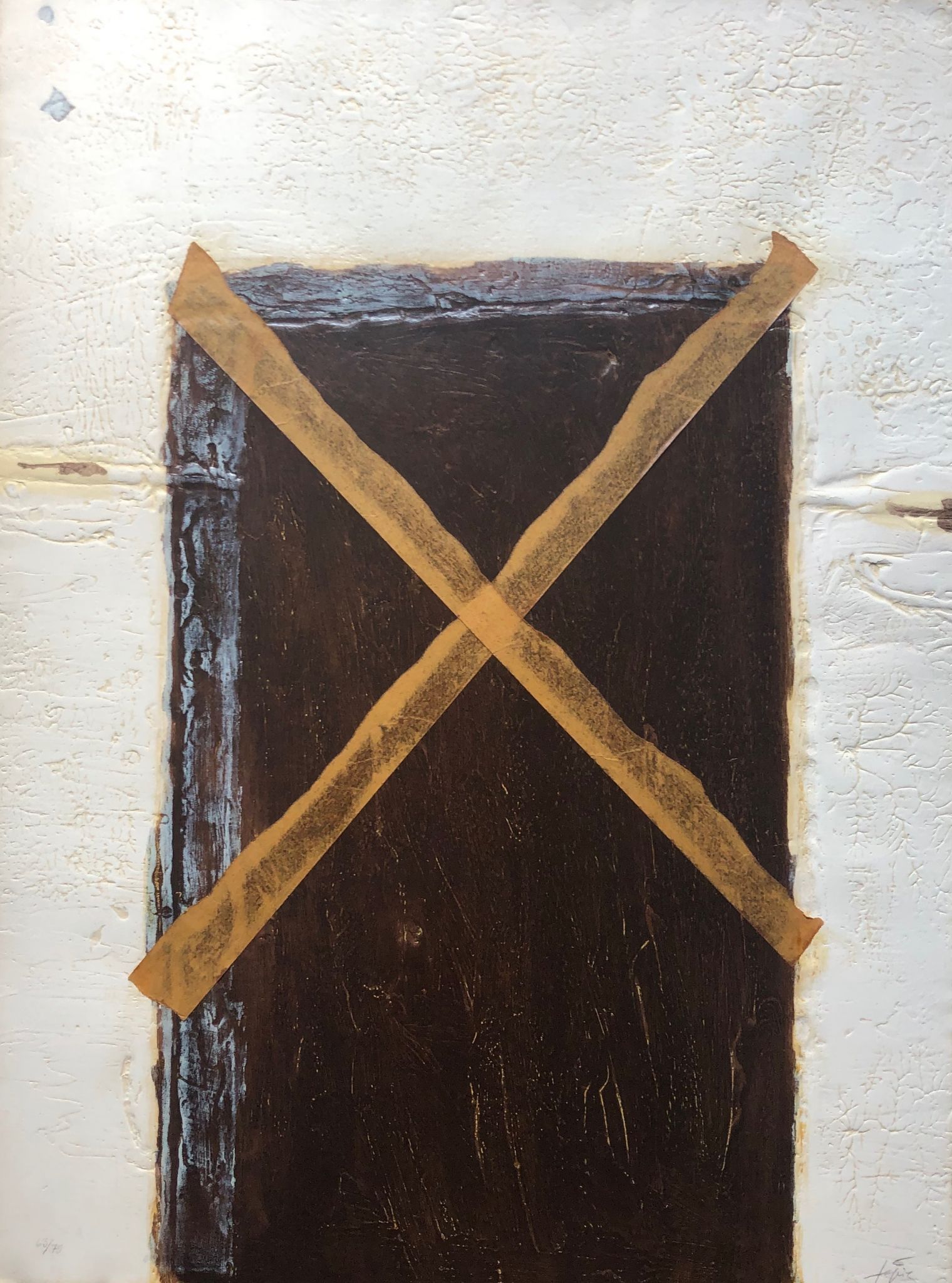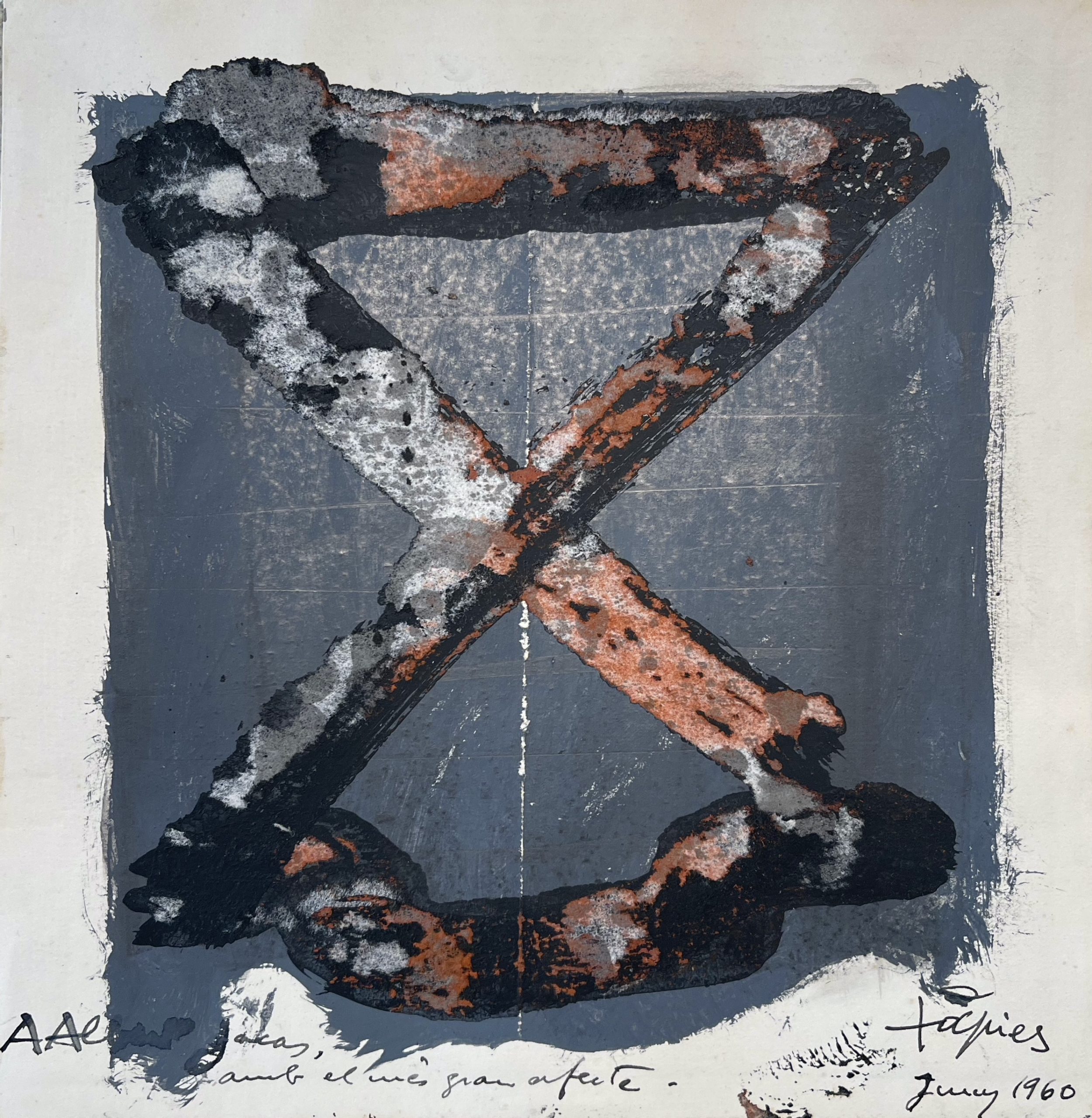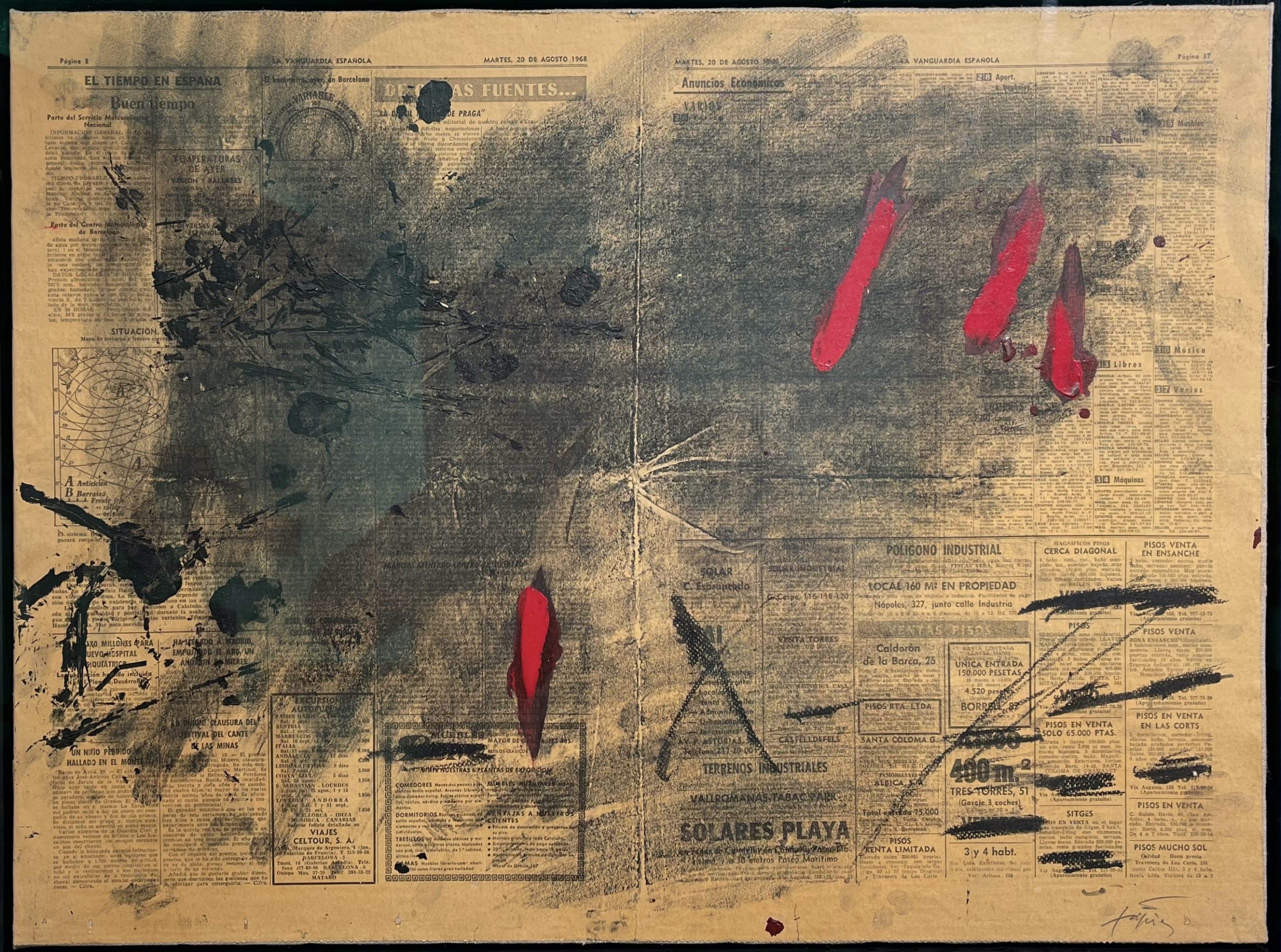 Antoni Tápies
Antoni Tàpies was born in Barcelona in 1923 and showed artistic talent from an early age. During the Spanish Civil War, Tàpies remained in Barcelona, witnessing terrible horrors and remaining deeply disturbed for the rest of his life by the suffering he witnessed. In 1942, having recovered from a serious illness following a heart attack, he started making copies in oils of works by van Gogh and Picasso.
A year later Tàpies enrolled on a law course at the University of Barcelona but in 1946 dropped out to take up painting full-time.
His early work employed a variety of materials such as earth, newspaper and rope. In 1947 he also produced engravings and in 1948, together with a group of young writers and painters, the review, Dau al Set was established. In this year Tàpies had his first one-man exhibition and the reaction was one of anger and controversy. With the help of a scholarship from the French government, Tàpies moved to Paris in 1950. He remained for a year after which time he based himself in Barcelona. By 1952 his style had taken on a more geometrical appearance and was more concerned with studies of pure colour. In 1955 he gave a lecture at the Santander Summer University discussing his approach to art, making a case for the importance of spontaneity in art and the need to improvise away from tradition.
In 1959 saw Tàpies increase his work rate considerably.
In 1969 he published a number of polemical articles defending freedom in art and in his essay, Nothing Is Mean, published in 1979, he went on to defend his reasons for incorporating everyday items into his work. He has worked in a variety of media including sculpture and lithography. His strong ideas have been enormously influential and his art has been highly acclaimed, winning a number of top prizes in international competitions.
He passed away in 2012.