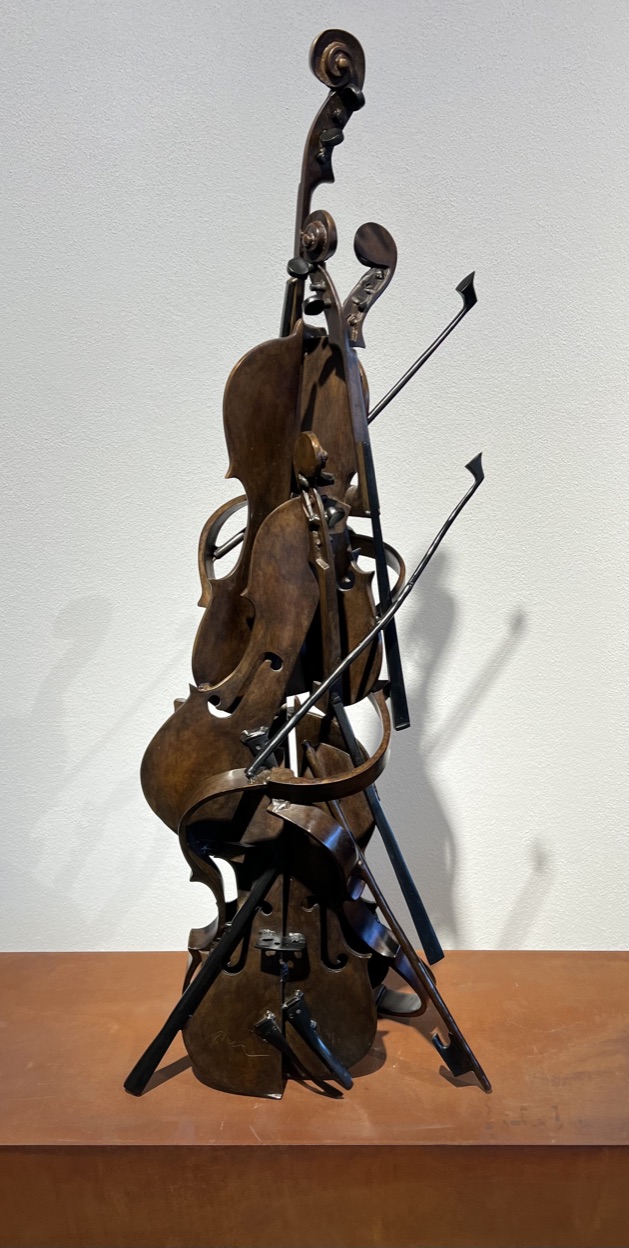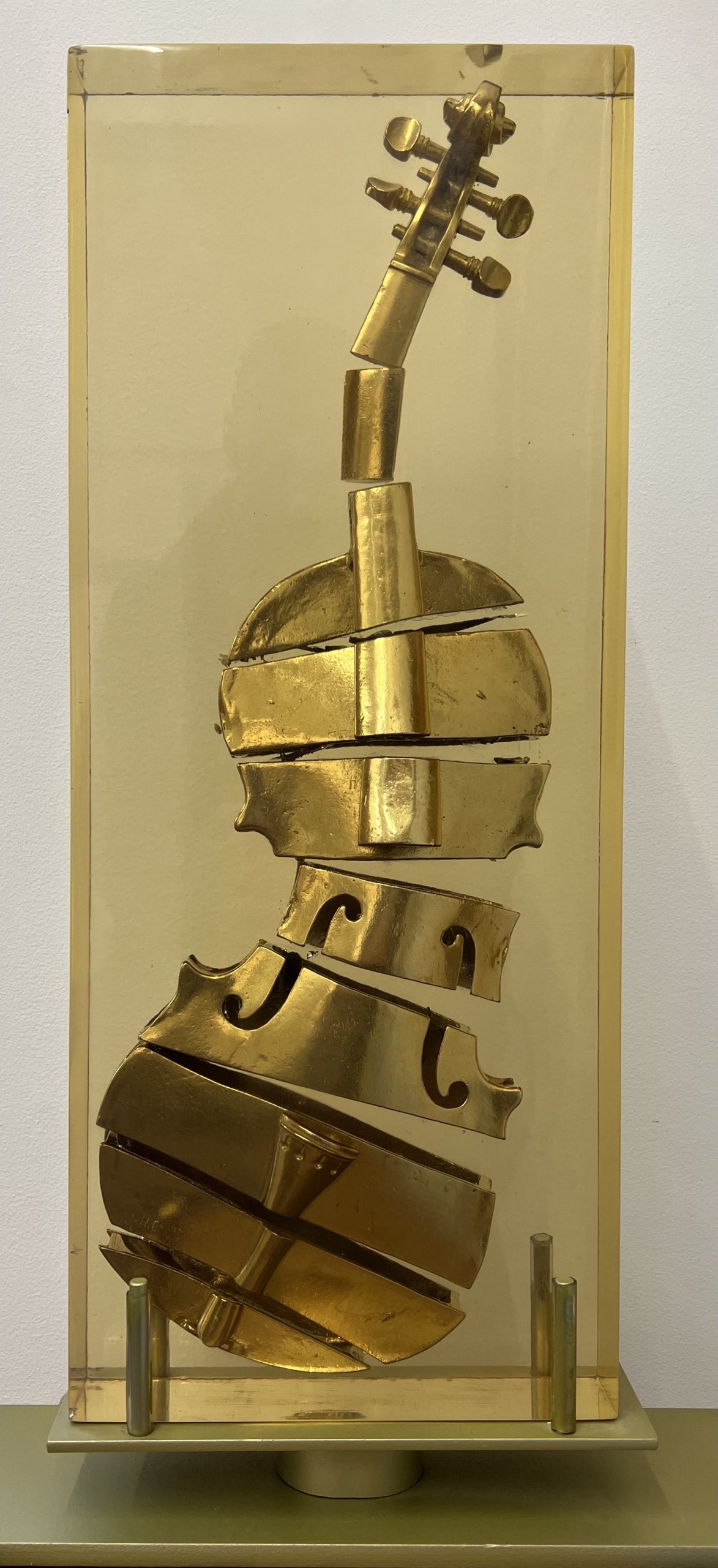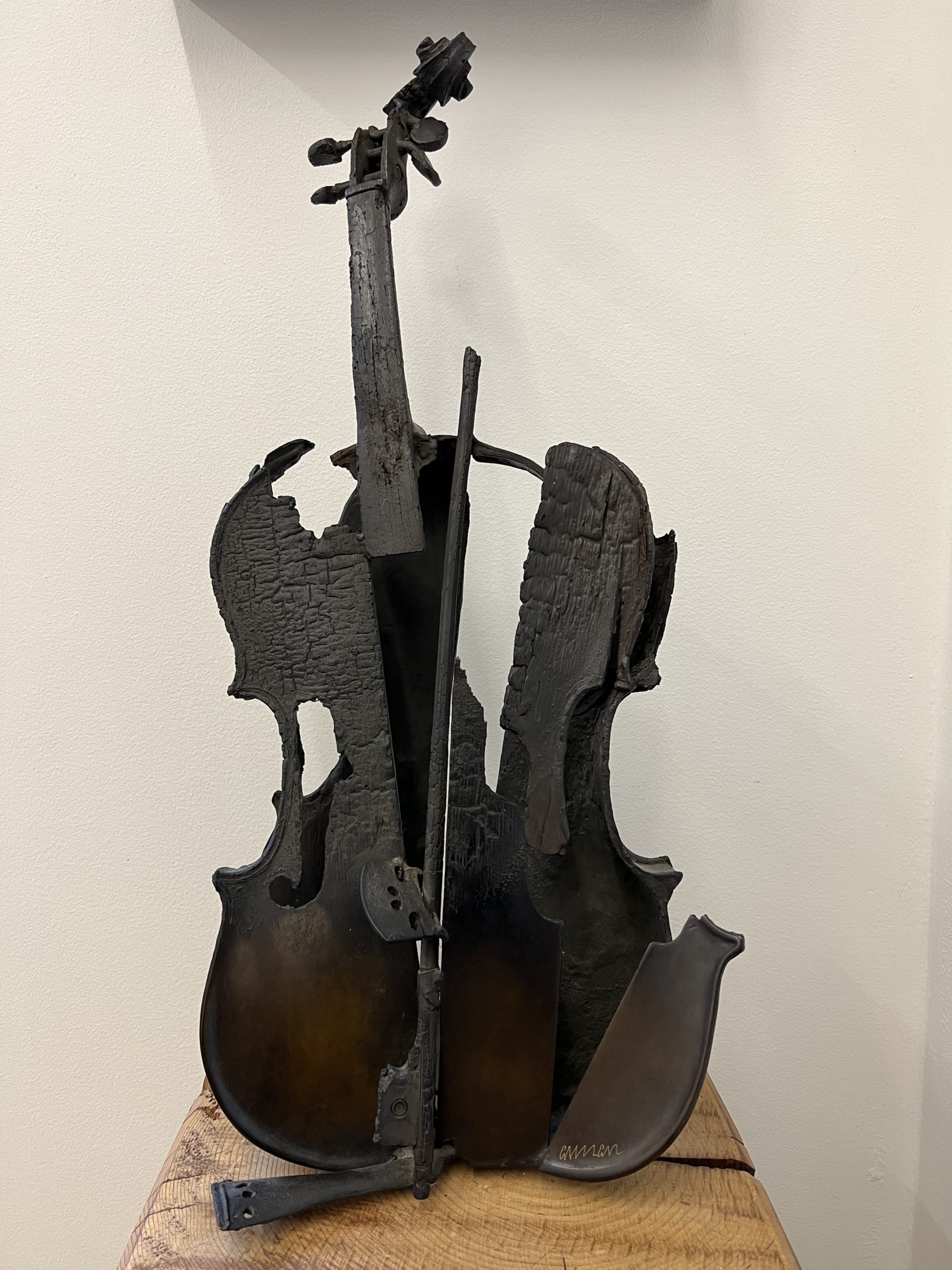 Arman
Arman (November 17, 1928 – October 22, 2005) was a French-born American artist. Born Armand Fernandez in Nice, France, Arman was a painter who moved from using objects for the ink or paint traces they leave (cachets, allures d'objet) to using them as the artworks themselves. He is best known for his Accumulations and destruction/recomposition of objects.
Arman's father, Antonio Fernandez, an antiques dealer from Nice, was also an amateur artist, photographer, and cellist. From his father, Arman learned oil painting and photography. After receiving his bachelor's degree in philosophy and mathematics in 1946, Arman began studying at the École Nationale des Arts Décoratifs in Nice. He also studied judo at a police school in Nice, where he met Yves Klein and Claude Pascal. The trio bonded closely on a subsequent hitch-hiking tour around Europe.
Completing his studies in 1949, Arman enrolled as a student at the École du Louvre in Paris, where he concentrated on the study of archaeology and Asian art. In 1951, he became a teacher at the Bushido Kai Judo Club in Madrid, Spain. During this time he also served in the French military, completing his tour of duty as a medical orderly during the Indo-China War.
Early on, it was apparent that Arman's concept of the accumulation of vast quantities of similar objects was to remain a significant component of his art. He had originally focused more attention on his abstract paintings, considering them to be of more consequence than his early accumulations of rubber stamps. Only when he witnessed viewer reaction to his first Accumulation in 1959 did he fully recognize the power of such art. In 1962, he began welding together Accumulations of similar kinds of metal objects, such as axes.
From 1959 to 1962, Arman developed his most recognizable style, beginning with his two most renowned concepts: Accumulations and Poubelles (French for "trash bins"). Accumulations were collections of commonplace and similar objects which he arranged within transparent polyester castings, or within Plexiglas cases. His first welded Accumulations were created in 1962.
The Poubelles were collections of strewn refuse. In 1960, he filled the Iris Clert Gallery in Paris with trash, creating Le Plein (The Full) as a counterpoint to an exhibition called Le Vide (The Void) at the same gallery two years earlier by his friend Yves Klein.
In October 1960, Arman, Yves Klein, François Dufrêne, Raymond Hains, Martial Raysse, Daniel Spoerri, Jean Tinguely, Jacques Villeglé, and art critic and philosopher Pierre Restany founded the Nouveau Réalisme group. Joined later by Cesar, Mimmo Rotella, Niki de Saint Phalle, and Christo, the group of young artists defined themselves as bearing in common their "new perspective approaches of reality". They were reassessing the concept of art and the artist for a 20th-century consumer society by reasserting humanistic ideals in the face of industrial expansion. Arman also became affiliated with the ZERO art movement based in Germany.
In 1961, Arman made his debut in the United States, the country which was to become his second home. During this period, he explored creation via destruction. The Coupes (Cuts) and the Colères (Angers) featured sliced, burned, or smashed objects arranged on canvas, often using objects with a strong "identity" such as musical instruments (mainly violins and saxophones) or bronze statues.