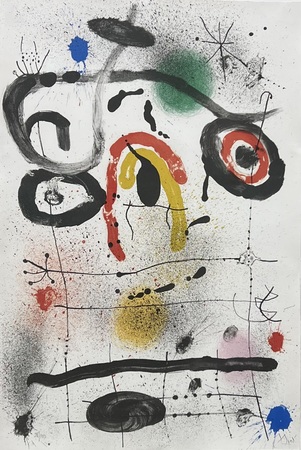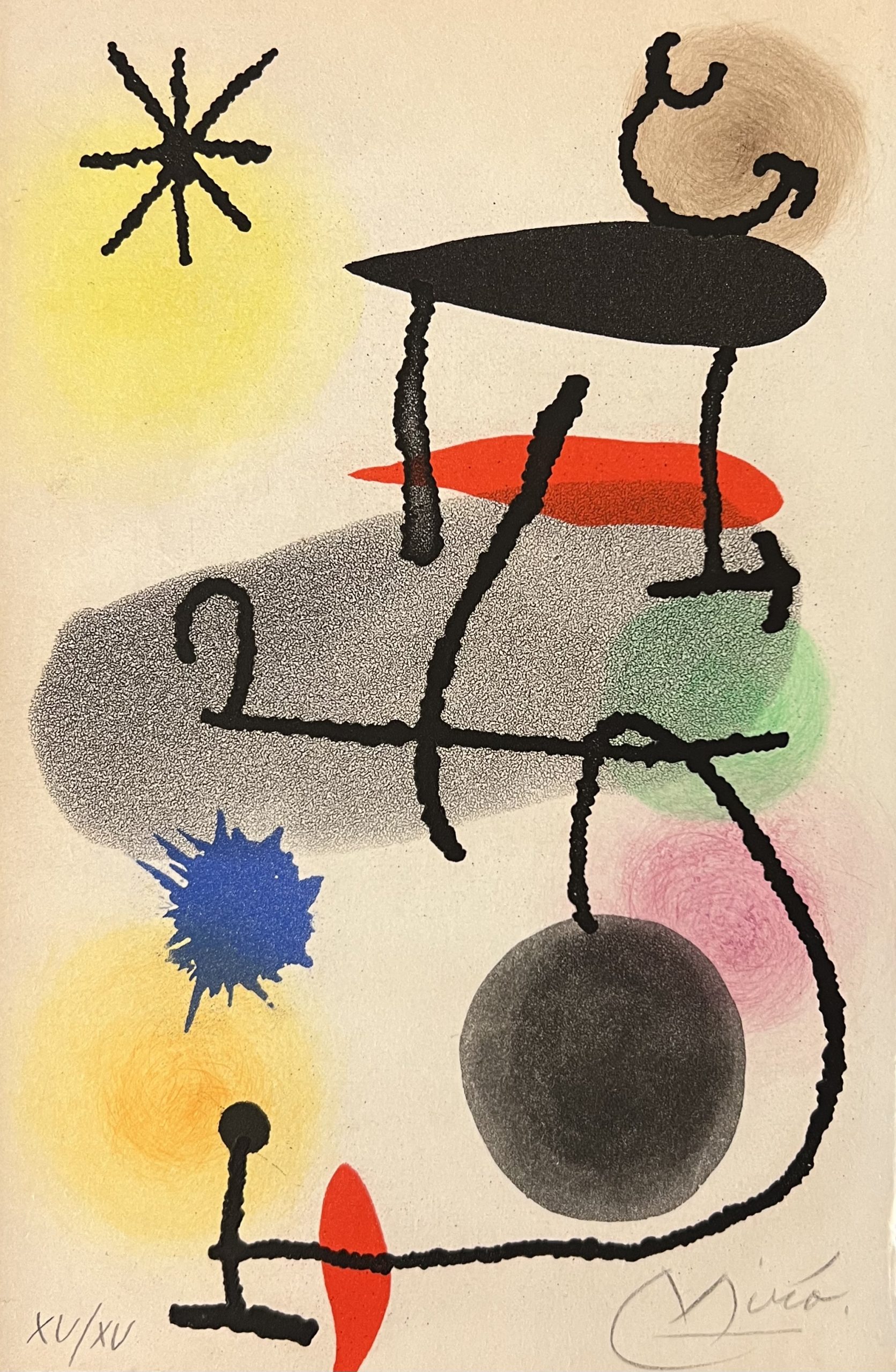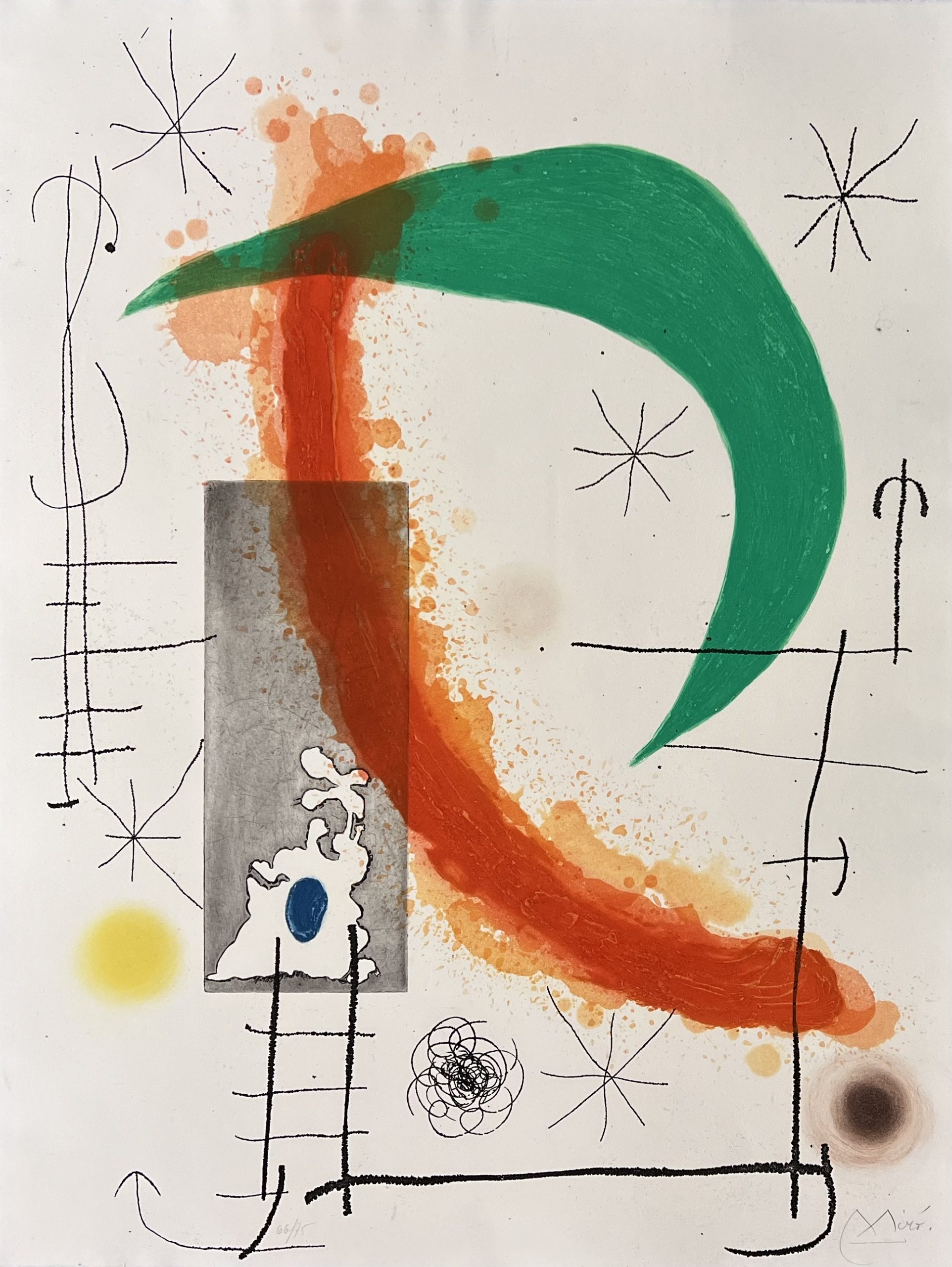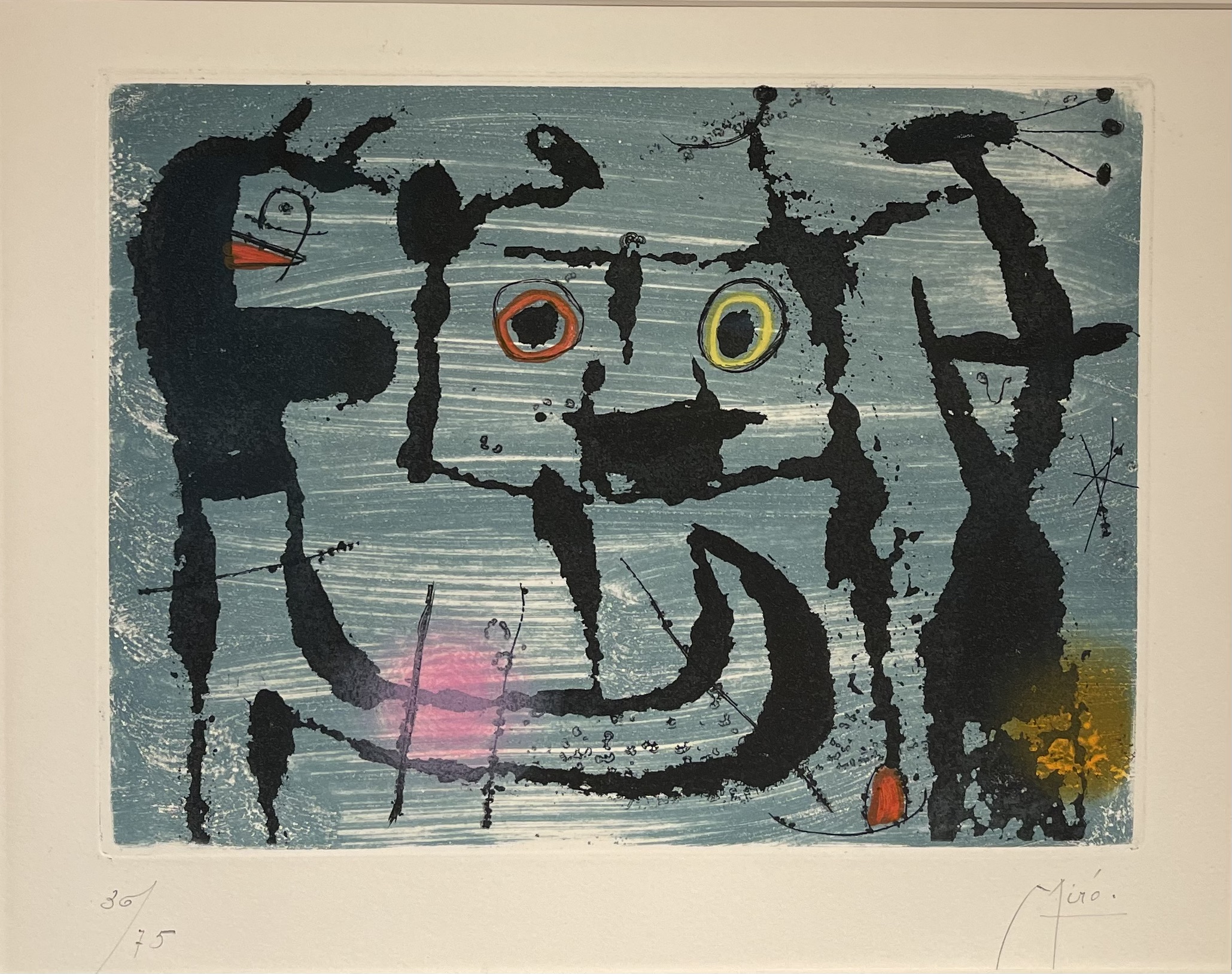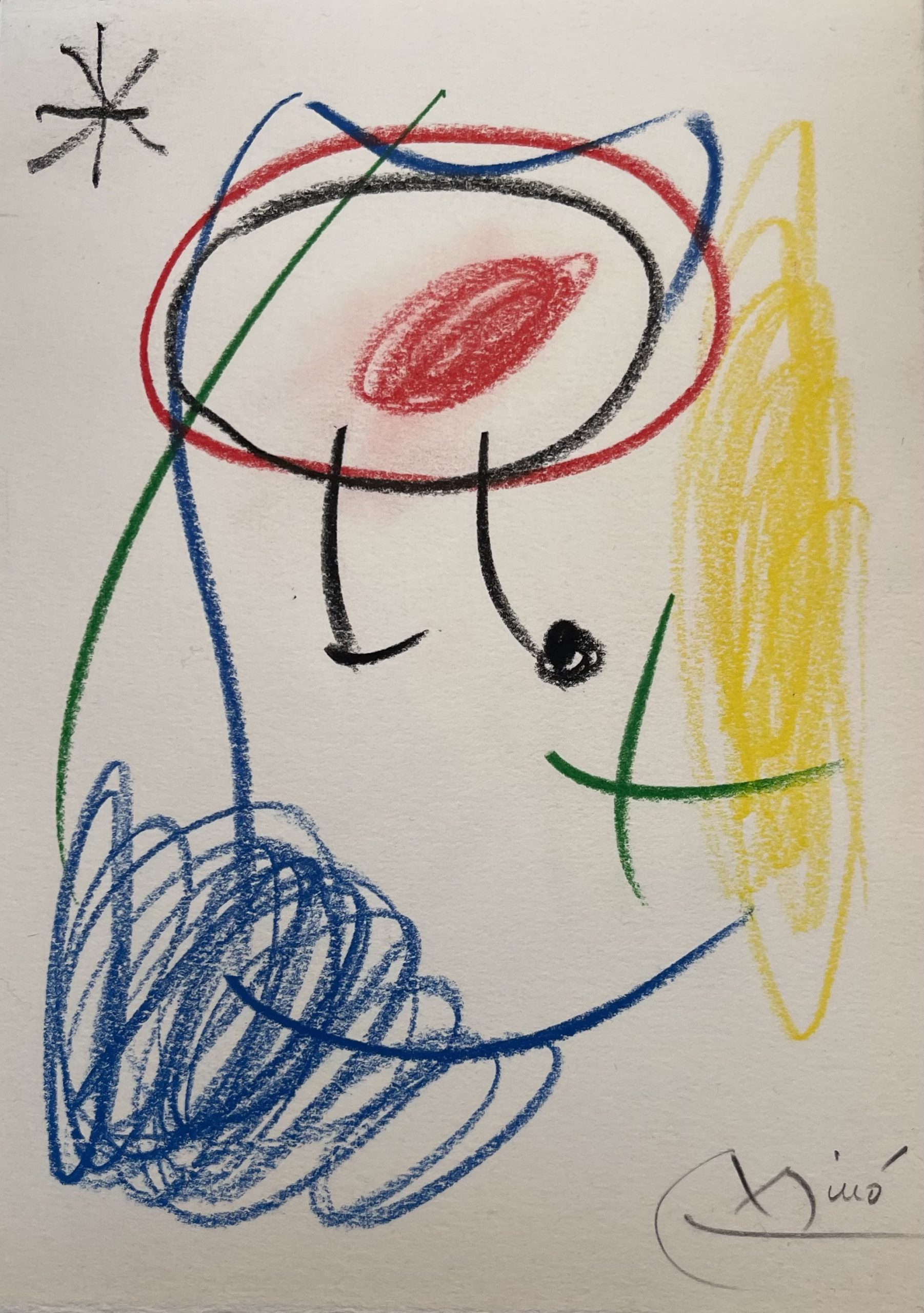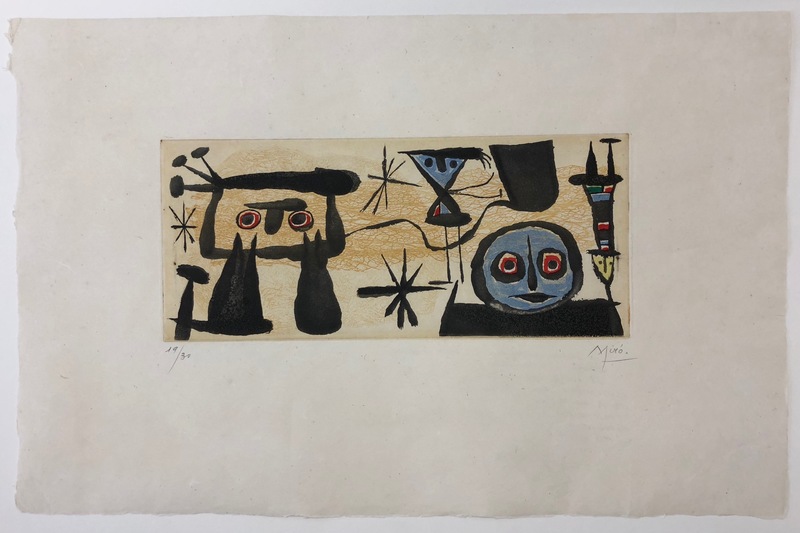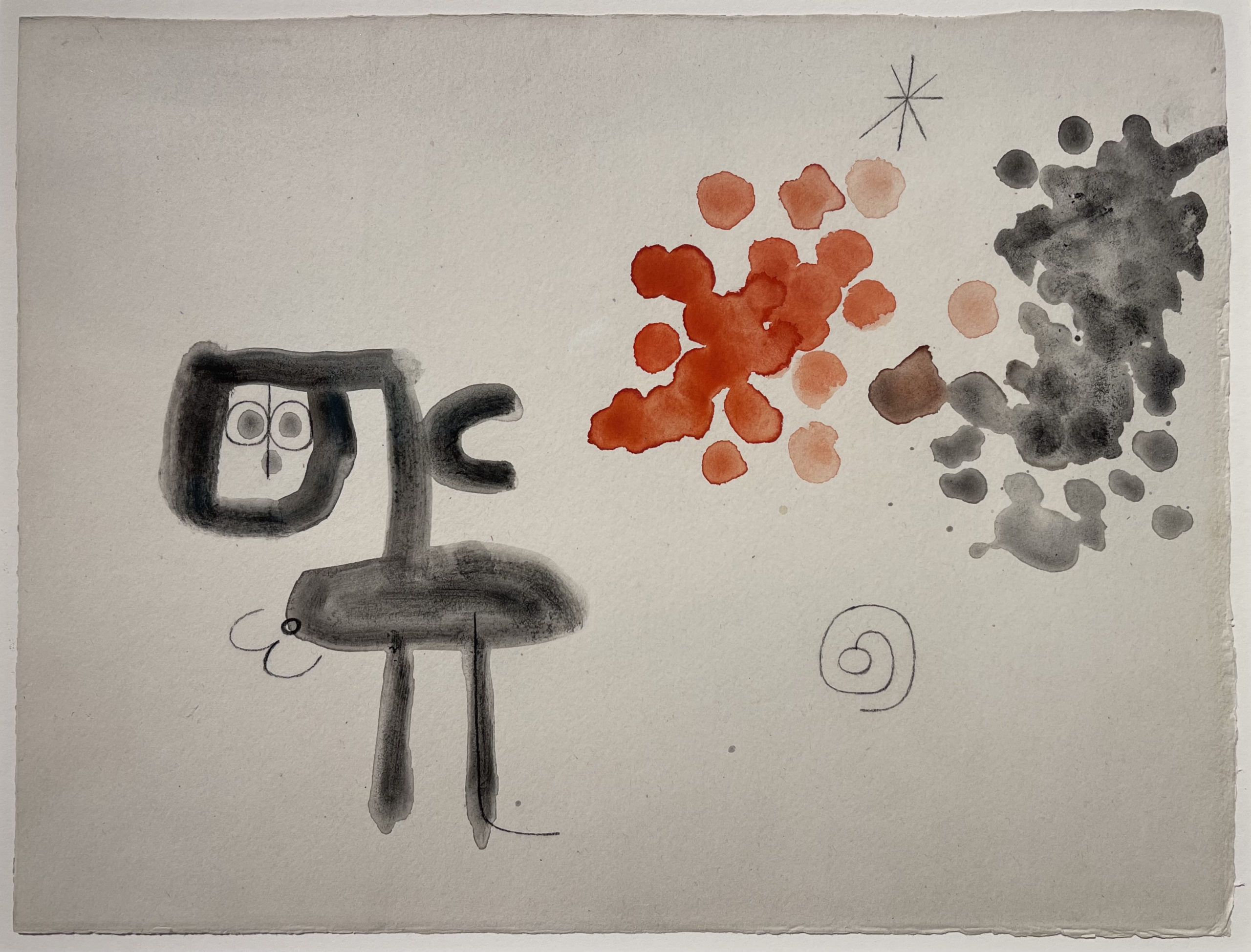 Joan Miró
Born to the families of a goldsmith and watchmaker, the young Joan Miro was drawn towards the arts community that was gathering in Montparnasse and in 1920 moved to Paris, France. There, under the influence of the poets and writers, he developed his unique style: organic forms and flattened picture planes drawn with a sharp line. Miró's style was influenced in varying degrees by Surrealism and Dada, yet he rejected membership to any artistic movement in the interwar European years. André Breton, the founder of Surrealism, described him as "the most Surrealist of us all."
In 1948-49, although living in Barcelona, Joan Miró made frequent visits to Paris to work on printing techniques at the Mourlot Studios (lithographs) and at the Atelier Lacourière (engravings). A close relationship lasting forty years developed with the printer Fernand Mourlot and resulted in the production of over one thousand different lithographic editions.
In 1959, André Breton asked Miro to represent Spain in The Homage to Surrealism exhibition together with works by Enrique Tábara, Salvador Dalí, and Eugenio Granell. Miró created a series of sculptures and ceramics for the garden of the Maeght Foundation in Saint-Paul-en-Forêt, France, which was completed in 1964.
He died bedridden at his home in Palma, Mallorca on December 25, 1983. He suffered from heart disease and had visited a clinic for respiratory problems two weeks before his death.