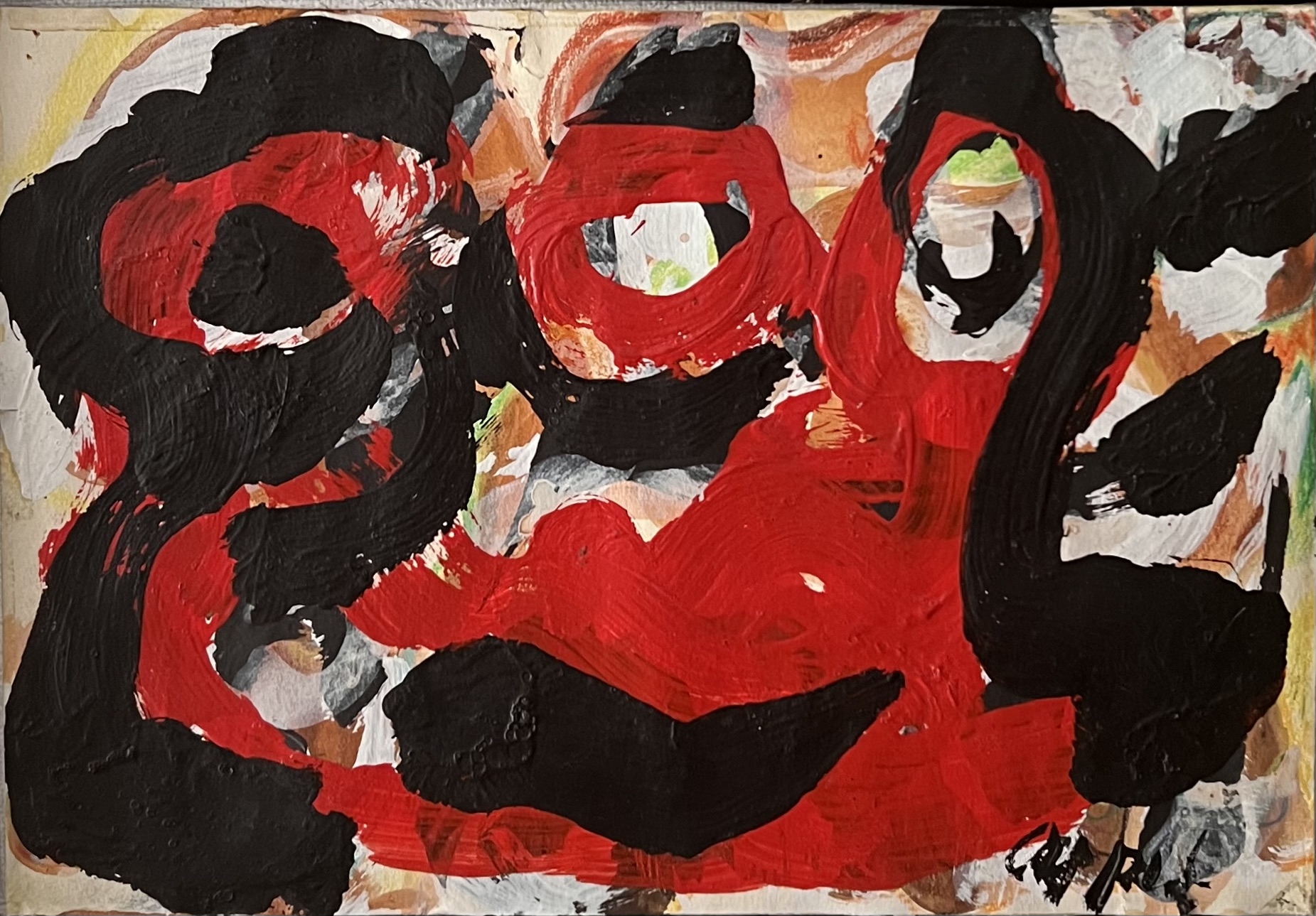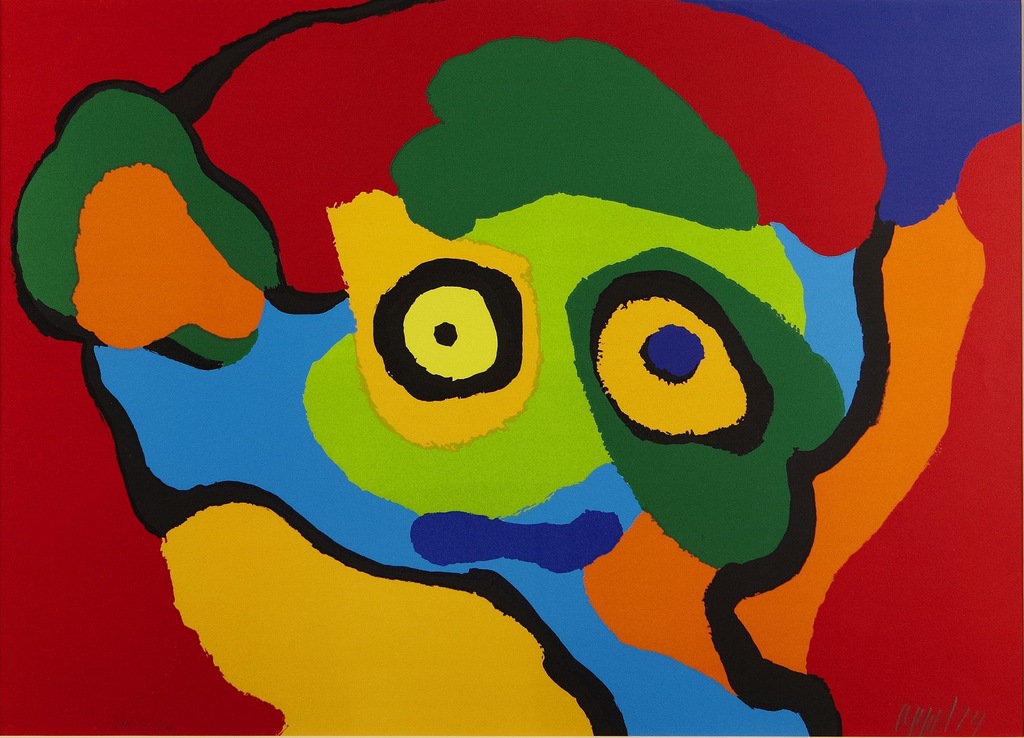 Karel Appel
Christiaan Karel Appel (25 April 1921 – 3 May 2006) was a Dutch painter, sculptor, and poet.
Karel Appel started painting at the age of fourteen and studied at the Rijksakademie in Amsterdam in the 1940s. He was one of the founders of the avant-garde movement Cobra in 1948. His 1949 fresco 'Questioning Children' in the Amsterdam City Hall caused controversy and was covered up for ten years.
As a result of this controversy Karel Appel moved to Paris in 1950 and he developed his international reputation travelling to Mexico, the USA, Yugoslavia and Brazil. He is particularly noted for his mural work and lived between New York and Florence.