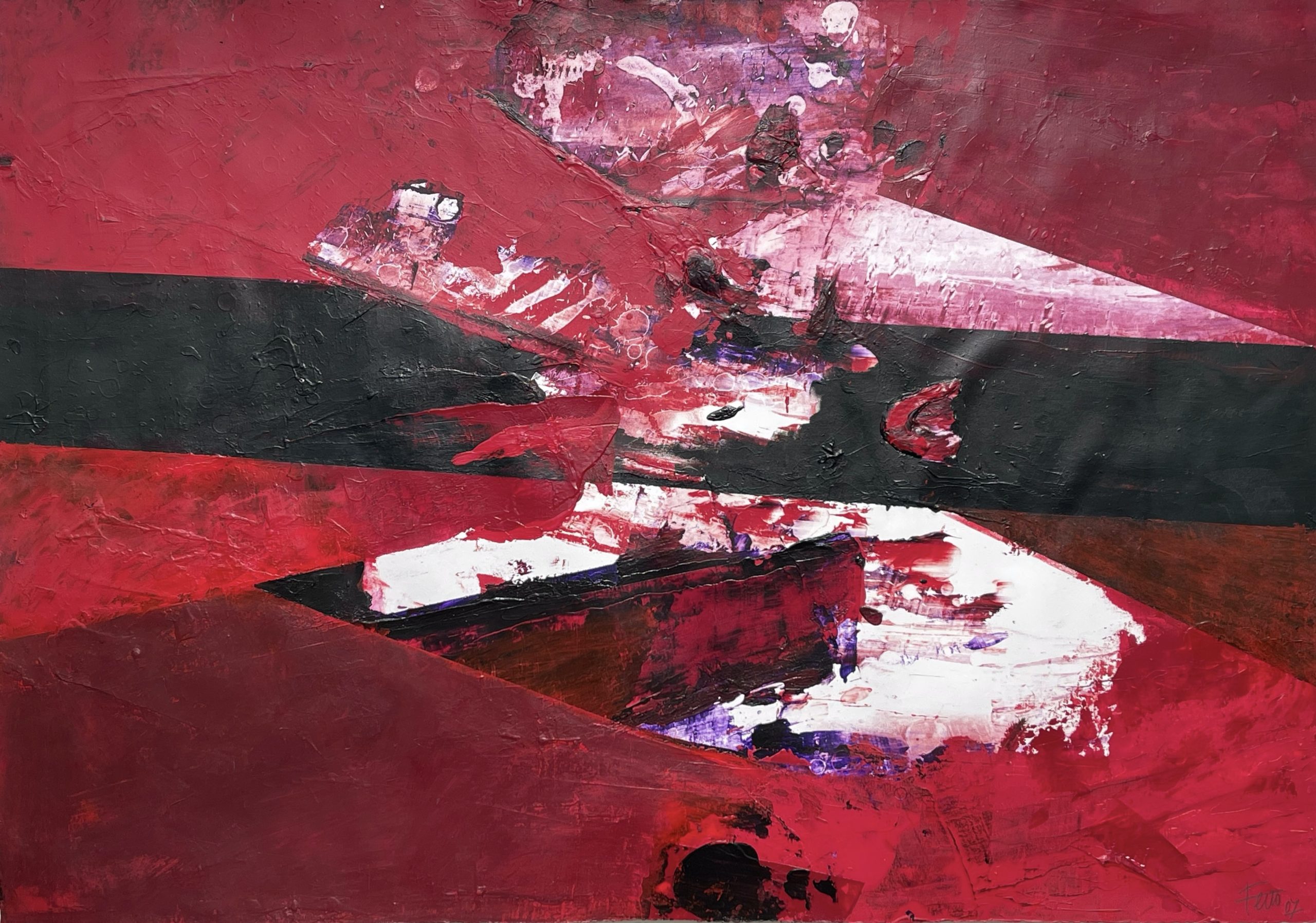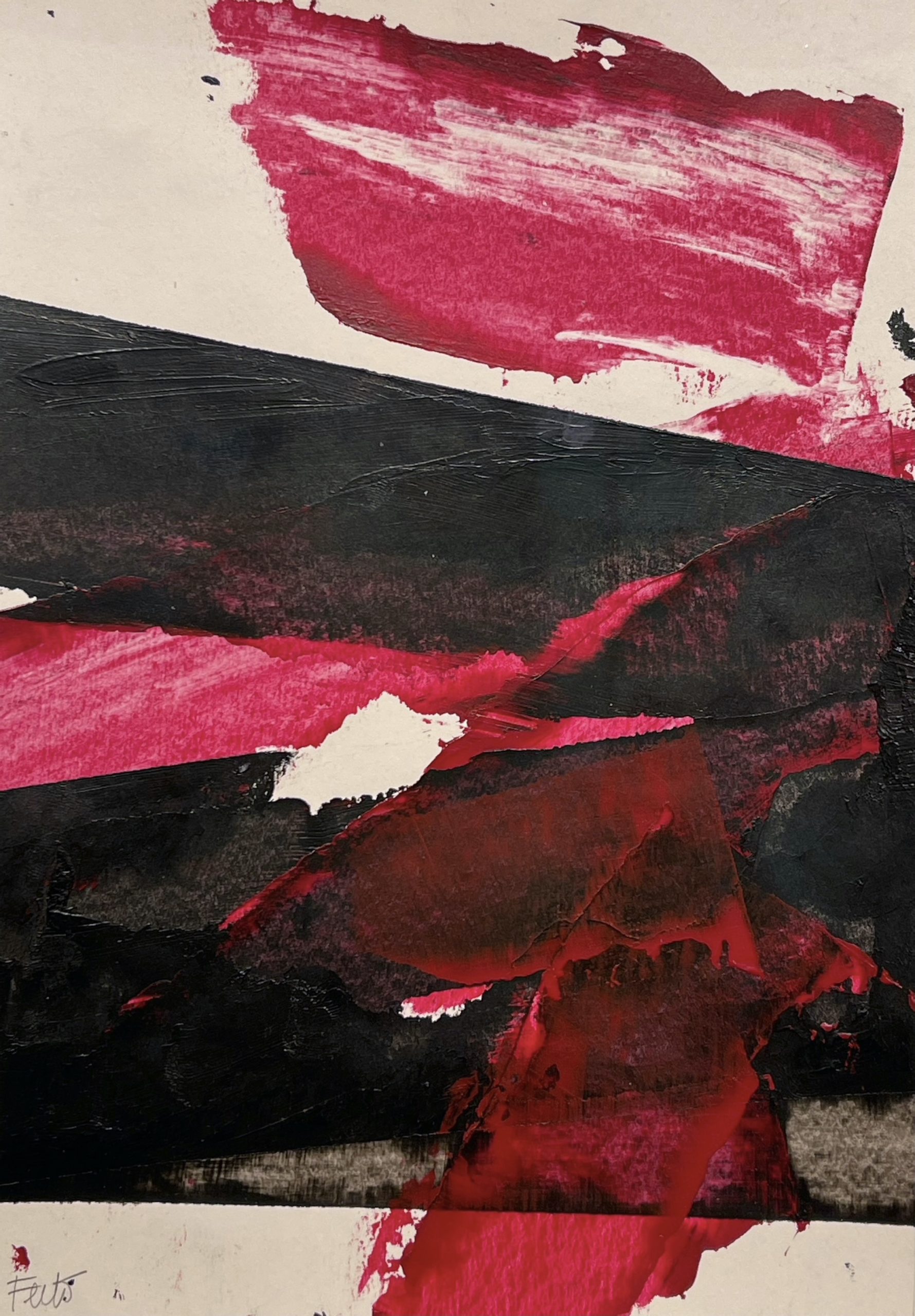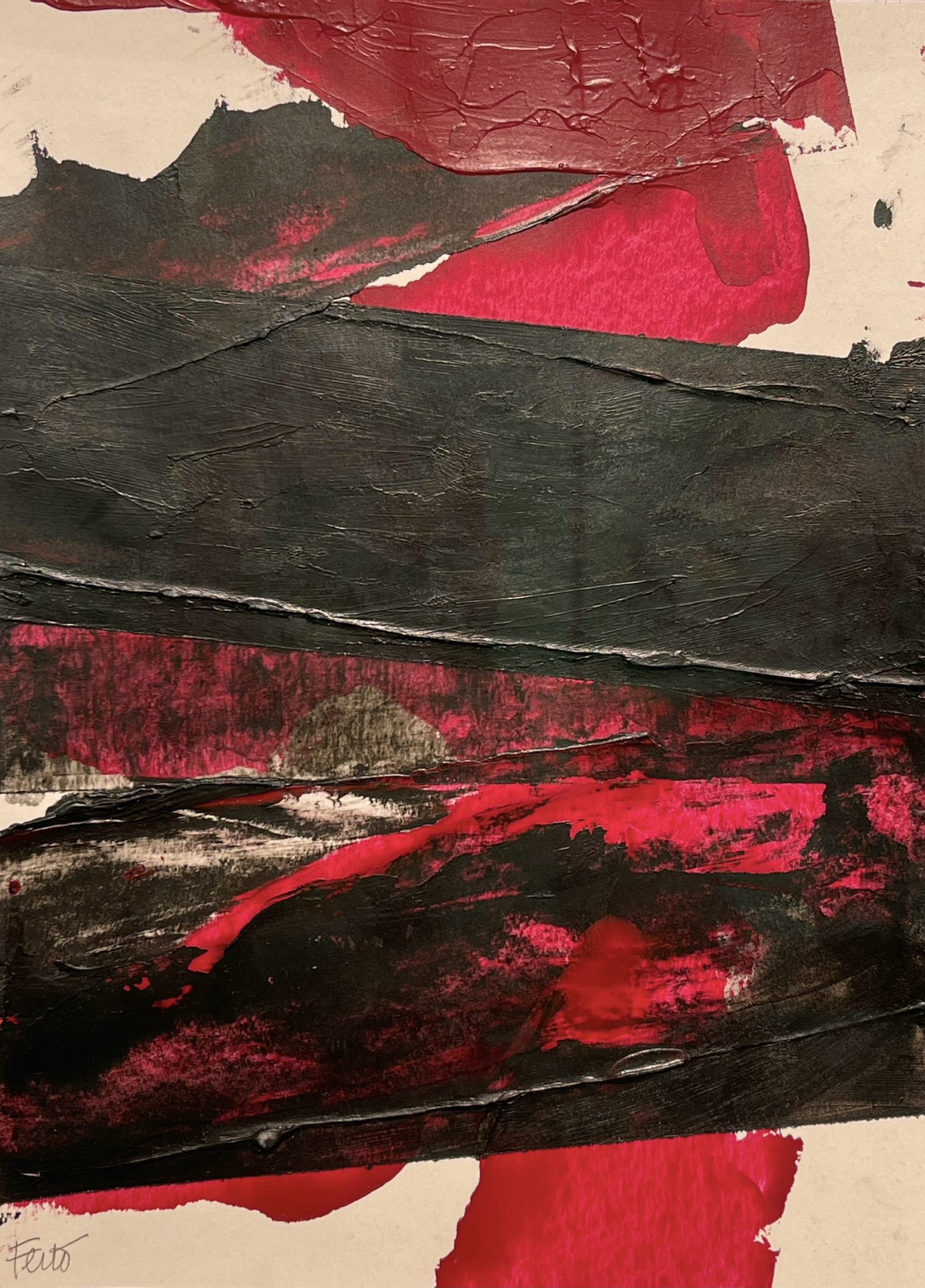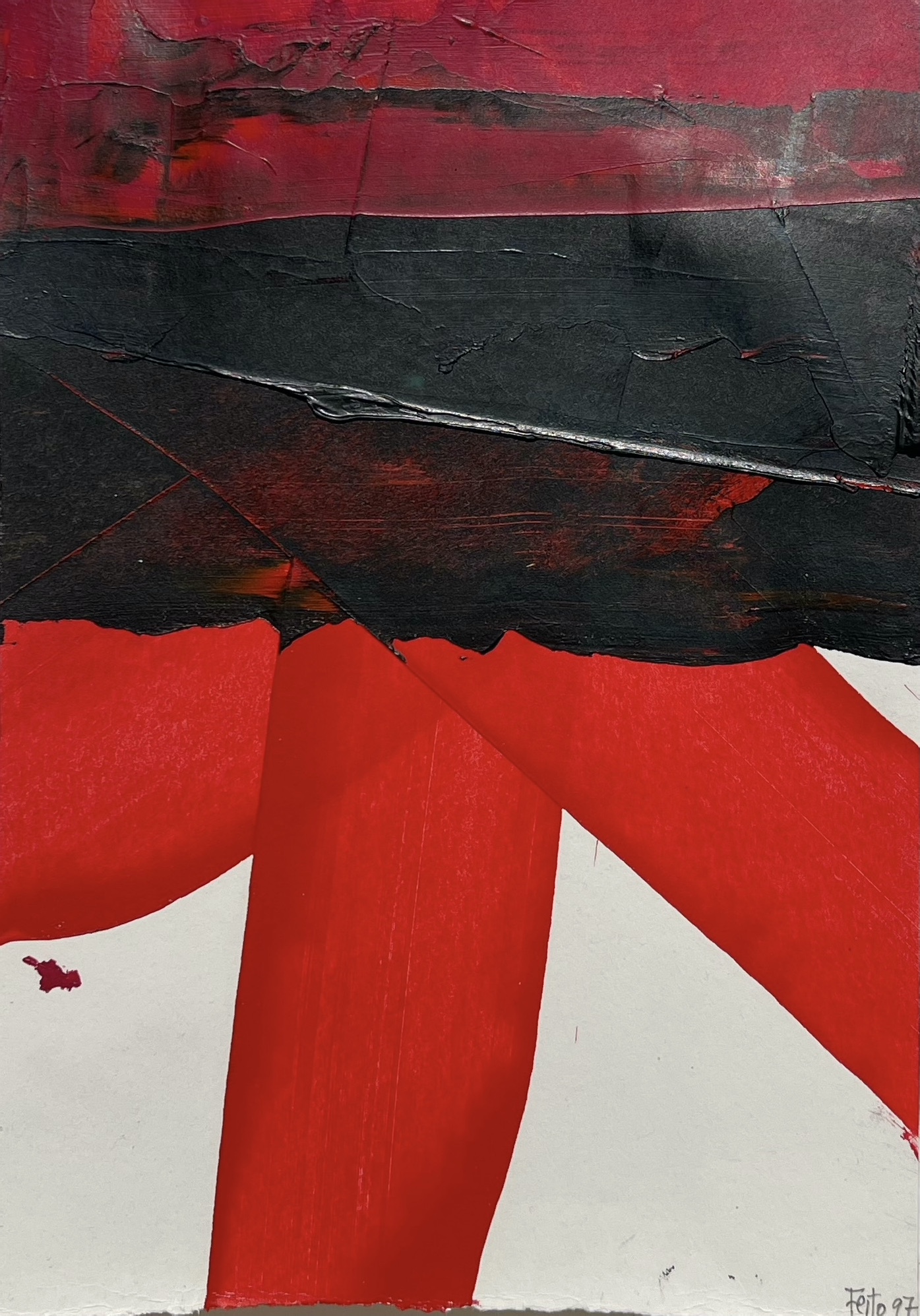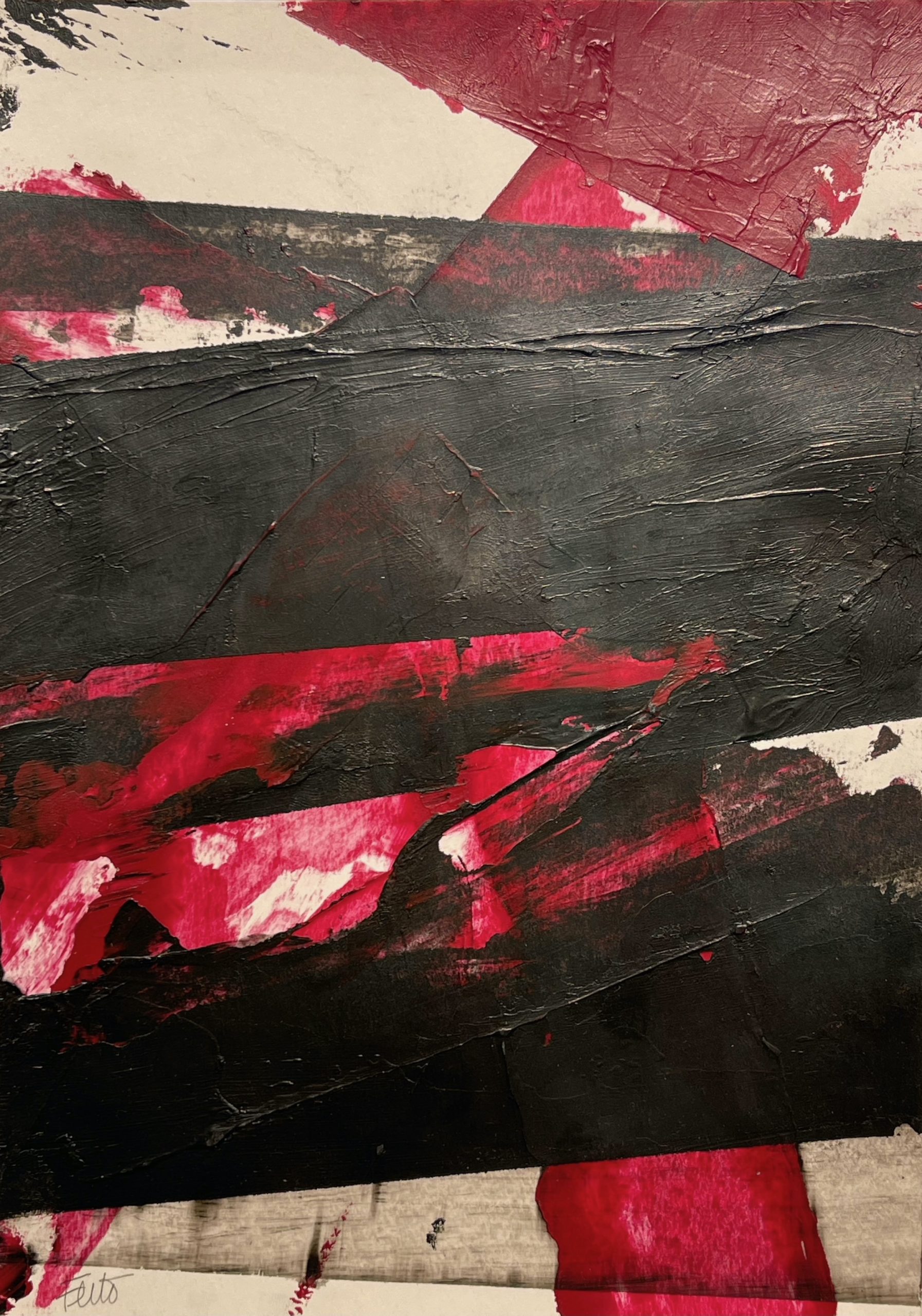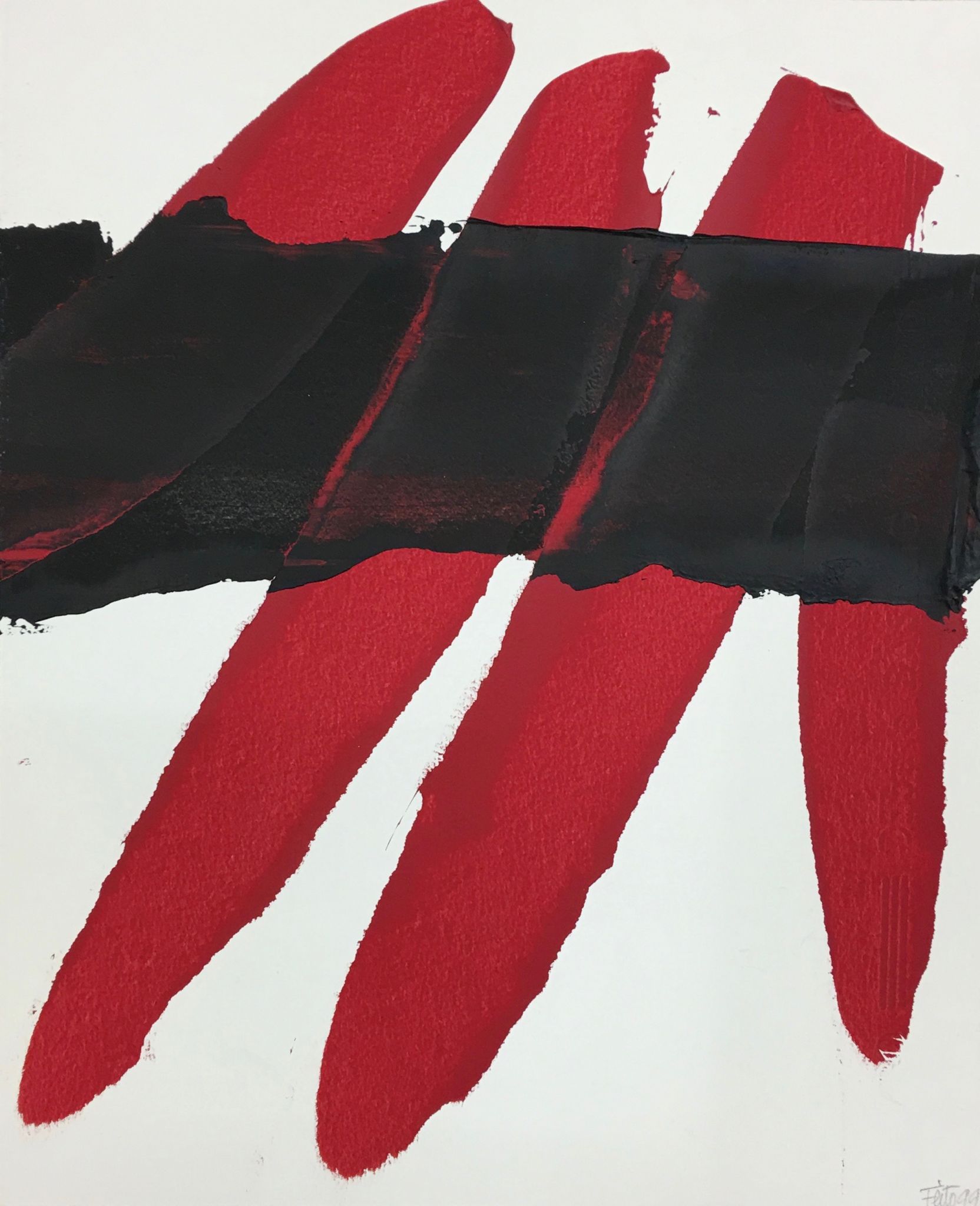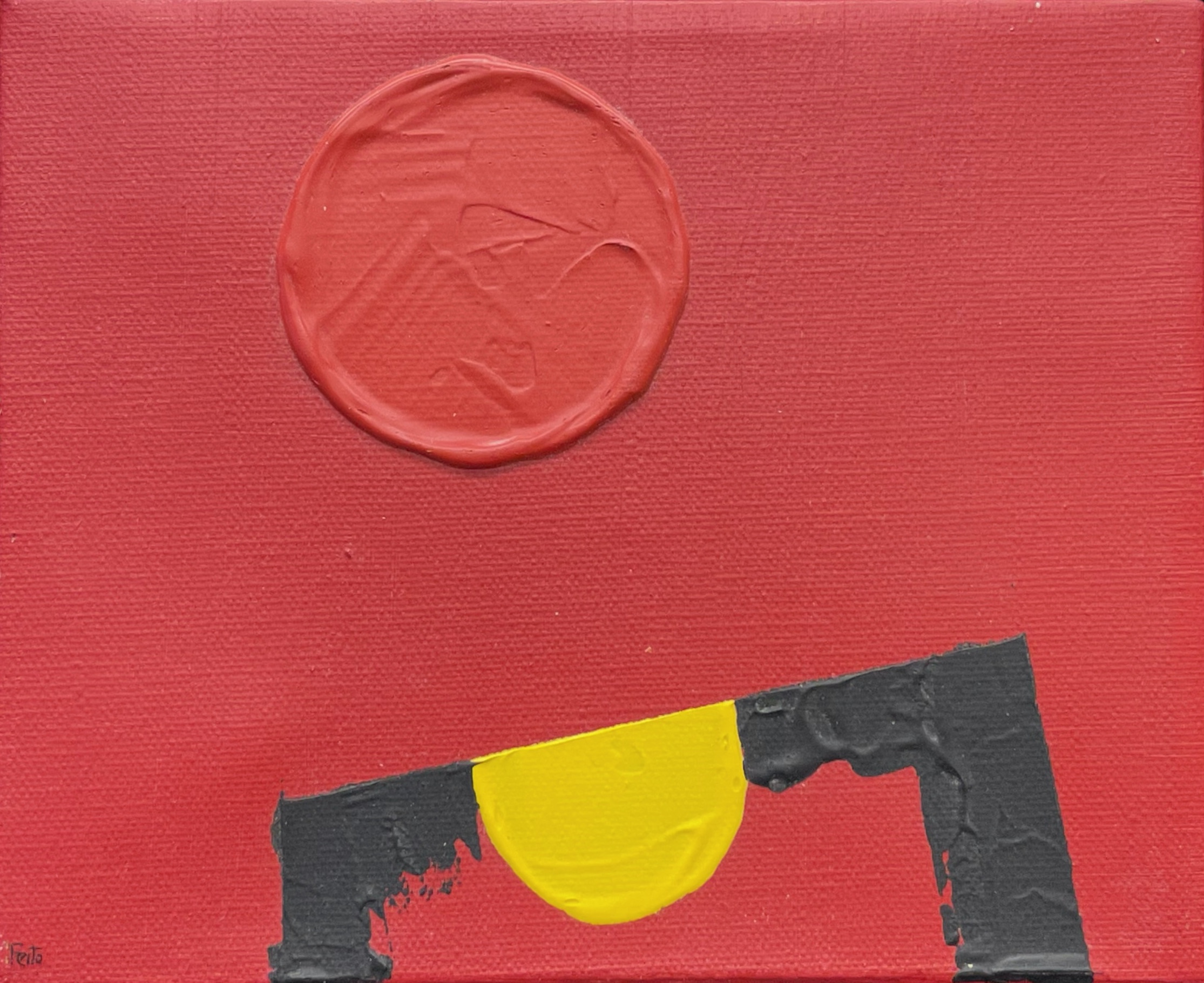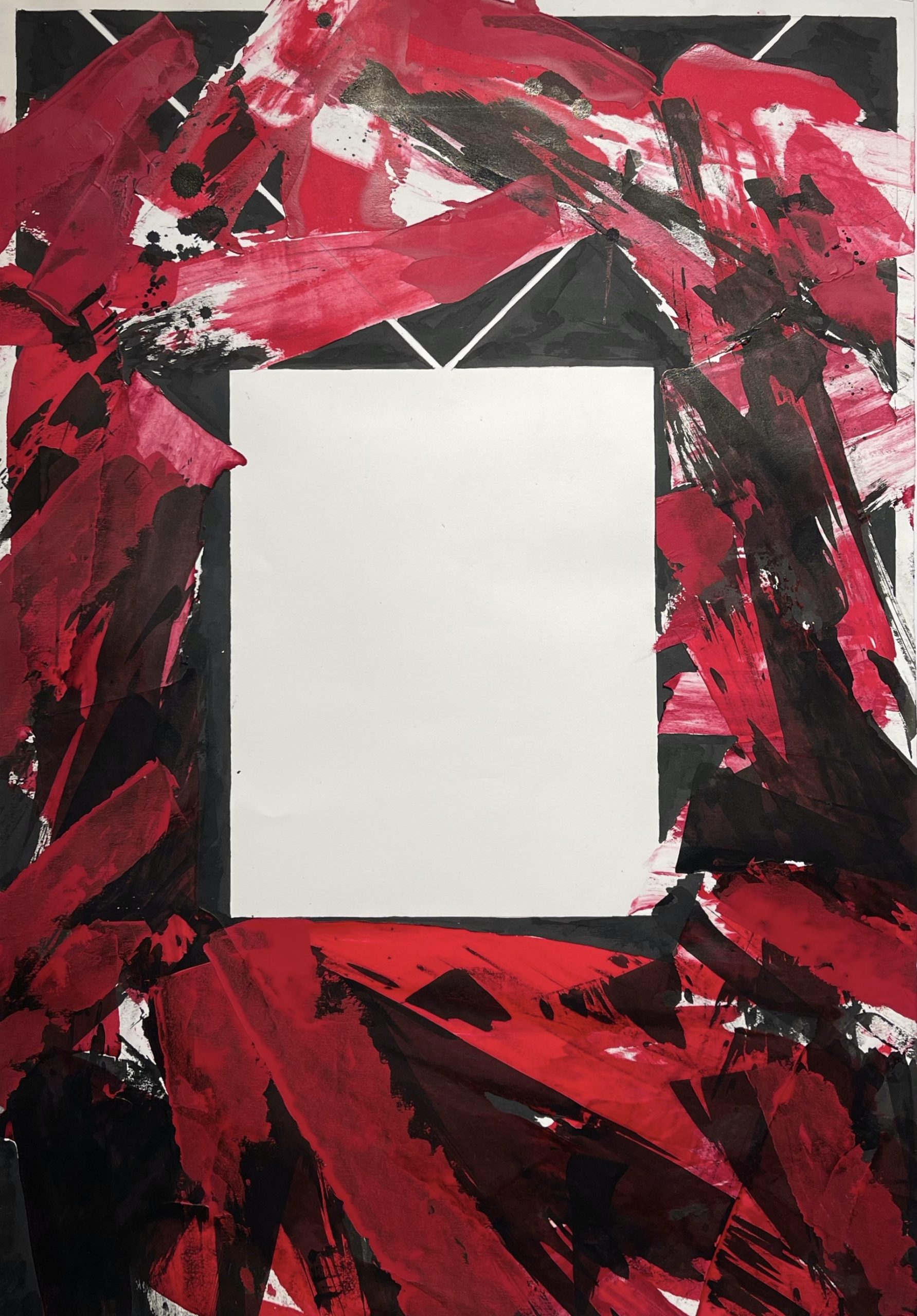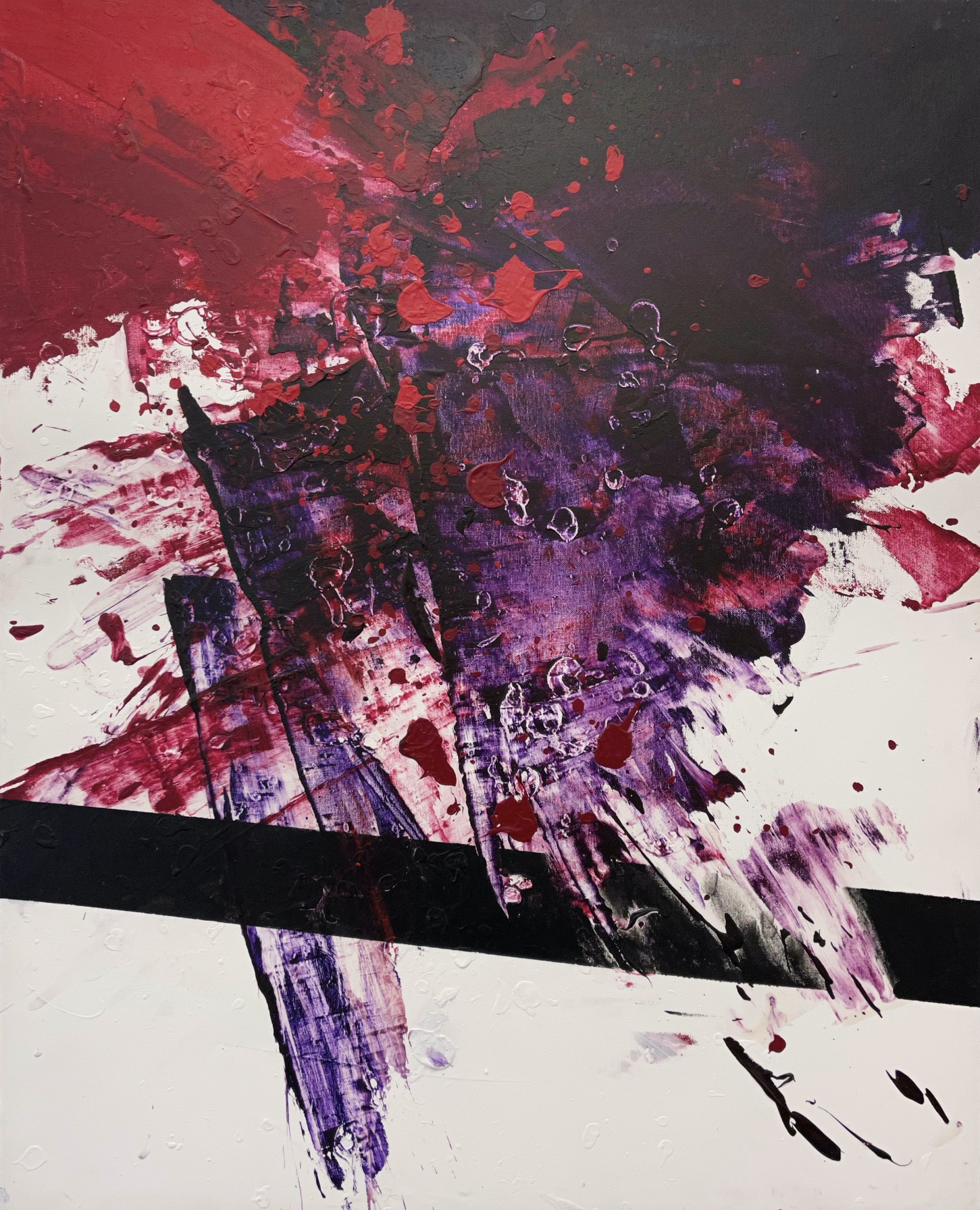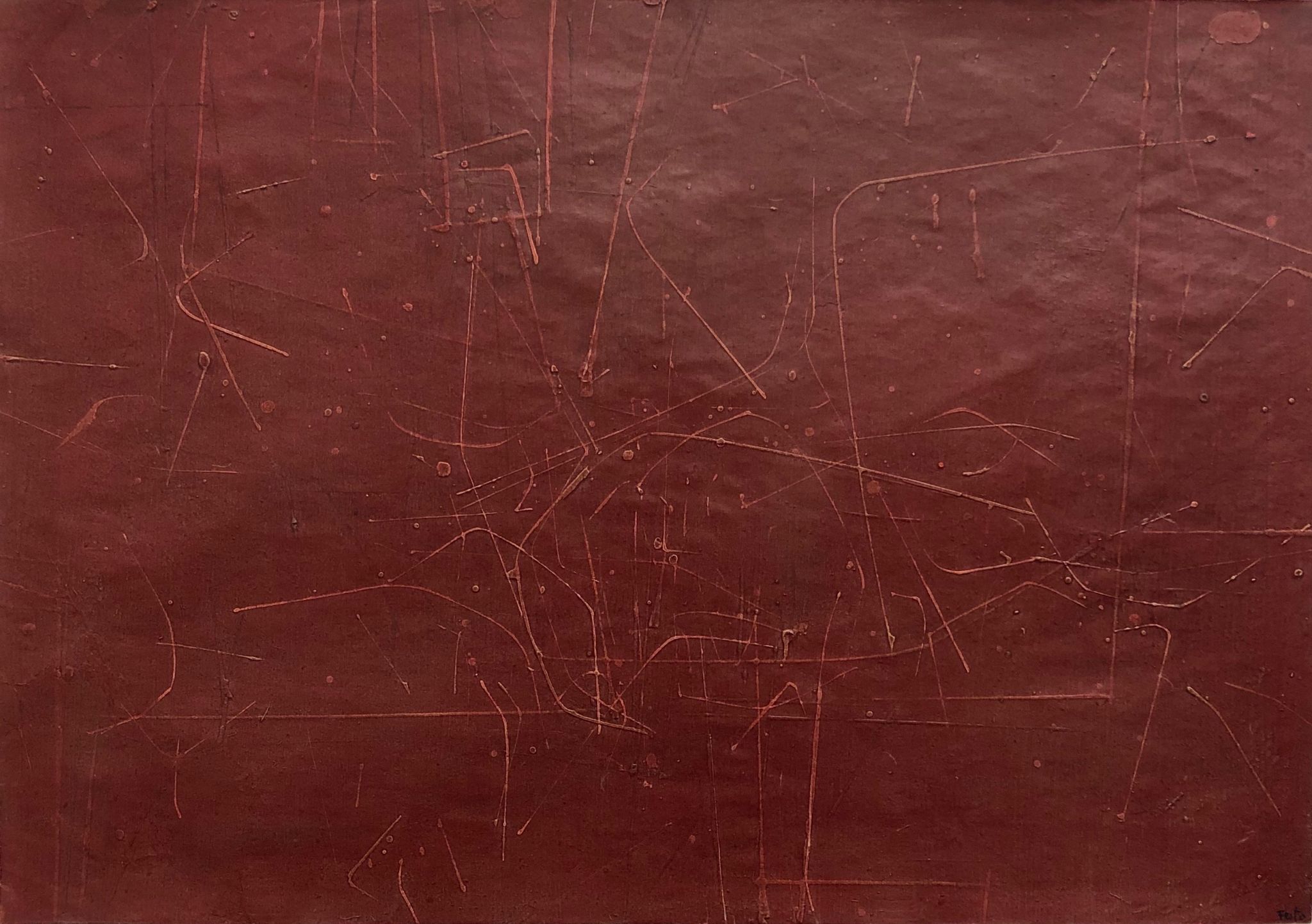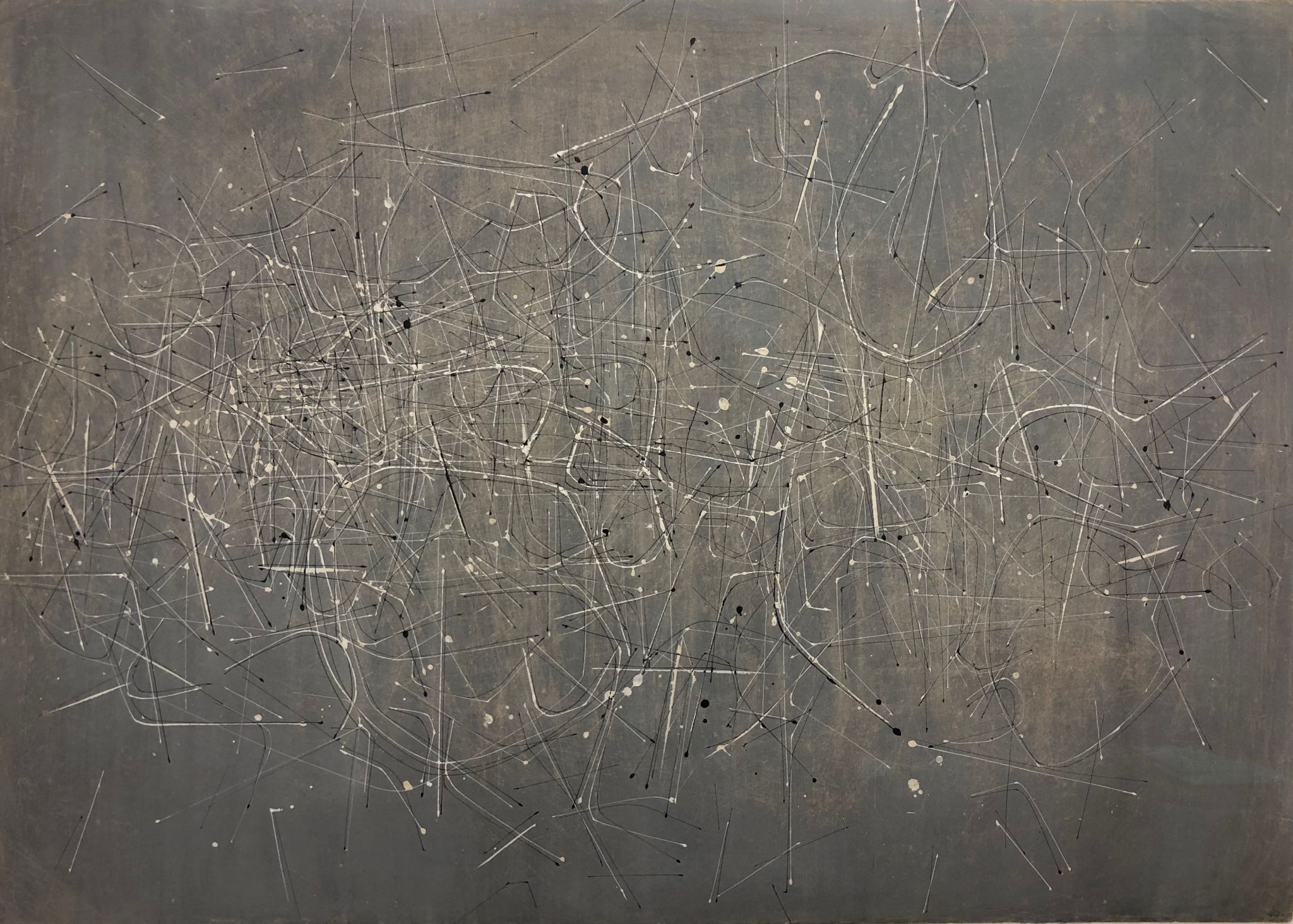 Luis Feito
Luis Feito Lopez was born in Madrid on 31 October 1929. He trained at the School of Fine Arts of San Fernando, which he joined in 1950.
Four years later held his first solo exhibition at the Buchholz Gallery in his hometown, also exhibited in this very city, in Santa Fe Gallery
Thereafter, he began to exhibit regularly in major world cities such as Paris, Milan, New York, Helsinki, Tokyo, Rome.
In 1956, studying in Paris, was influenced by the automatism and the matter paintings, so he worked with pulp oil and sand, in a color palette based on black, white and beige.
In 1957 he founded the El Paso group, along with the painter Antonio Saura, Manolo Millares and Rafael Canogar, and writers Manuel Conde and Jose Ayllon.
For the 70, introduced in his works a fourth color, red, where his work turned to the abstract. By 1975 his work was inclined to geometrization, culminating at the end of these years with his white checkered stage.
Most of his works have no title, and are recognized by a number. Throughout his career he won several awards, including: the Prize of the UNAM in the first Biennial of Paris (1959), David Bright Award at the Venice Biennale XXX. Furthermore, in 1985 he was named Officer of Arts and Letters in France, and in 1993 Commander of the Order of Arts and Letters in France.
In 1998 he won the Gold Medal of Fine Arts and became a member of the Real Academia de Bellas Artes de San Fernando, Madrid. In 2001 he won the Critics Award at Estampa, Madrid and the following year the Grand Prix AECA, Arco'02, Madrid.
His work is part of private collections and renowned museums of the world.