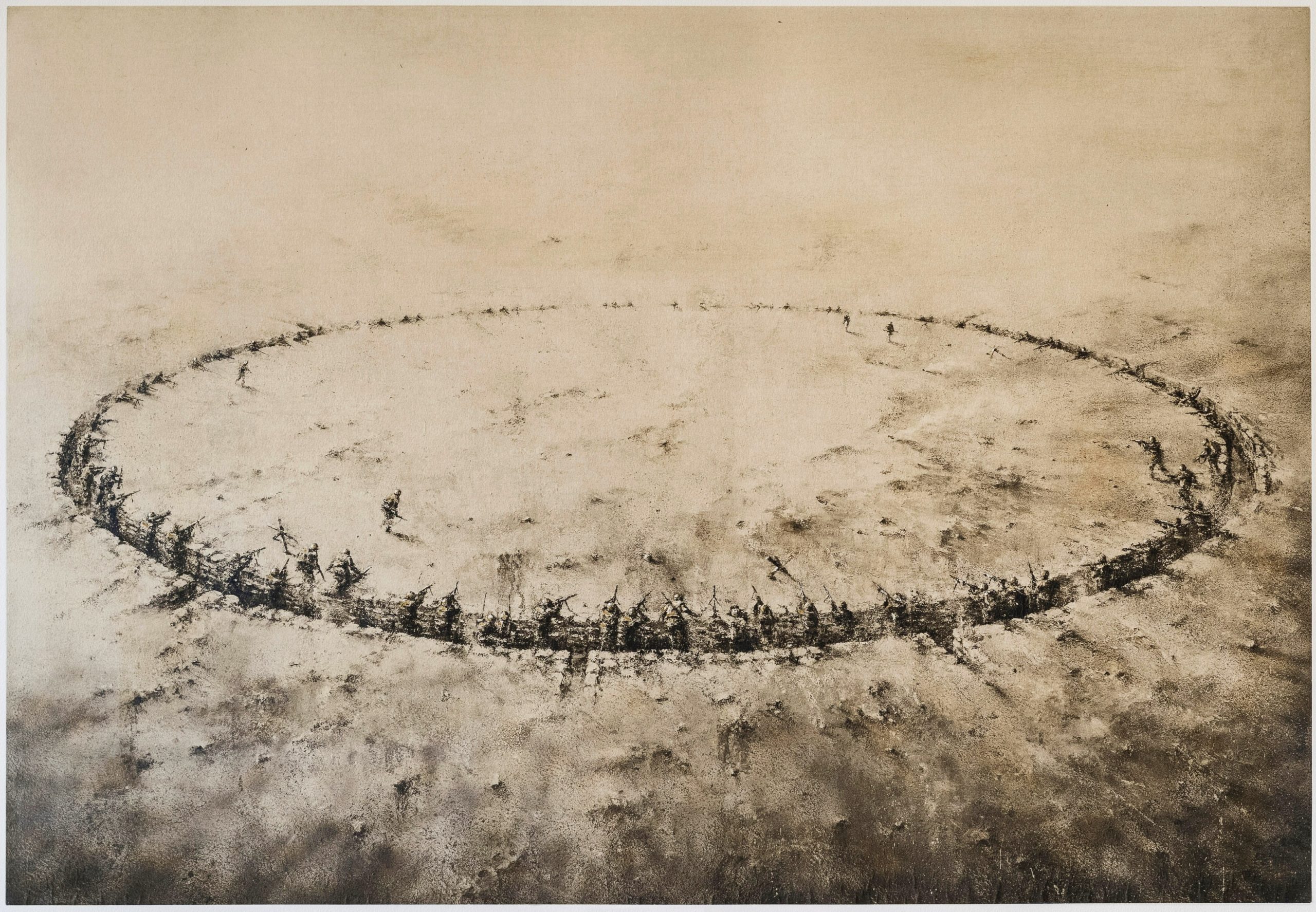 Pejac
Pejac is a Spanish painter whose works include outdoor murals, often utilising trompe-l'œil techniques. Pejac is familiar with different styles, techniques, formats and mediums: "From miniature window drawings, striking site-specific interventions to elaborate replicas of classic masterpieces, […]. Taking clever twists on familiar images and skill-fully reinventing the public space, Spain-based artist is touching sensitive social and environmental issues in a smart and poetic manner."
Even though Pejac is skilled and capable of making remakes of classic masterpieces by Claude Monet, Eugène Delacroix, Katsushika Hokusai, or references to Lucio Fontana or Alberto Giacometti, he feels comfortable minimising his work to bare silhouettes or shadows when needed.
Pejac was born in Santander (Cantabria, Spain) in 1977. His birth name is Silvestre Santiago. He studied fine art, first at Salamanca, then Barcelona, and finally at Accademia di Belle Arti di Milano "Brera".
He worked at Norway's NuArt Festival in 2015. The same year, he painted site-specific works in Hong Kong and Tokyo.[1] He has also worked in the Husn refugee camp in Amman, Jordan, creating silhouette images by scraping paint off old walls.
As of 2014, he was again living in Santander. Now he is living in Madrid.