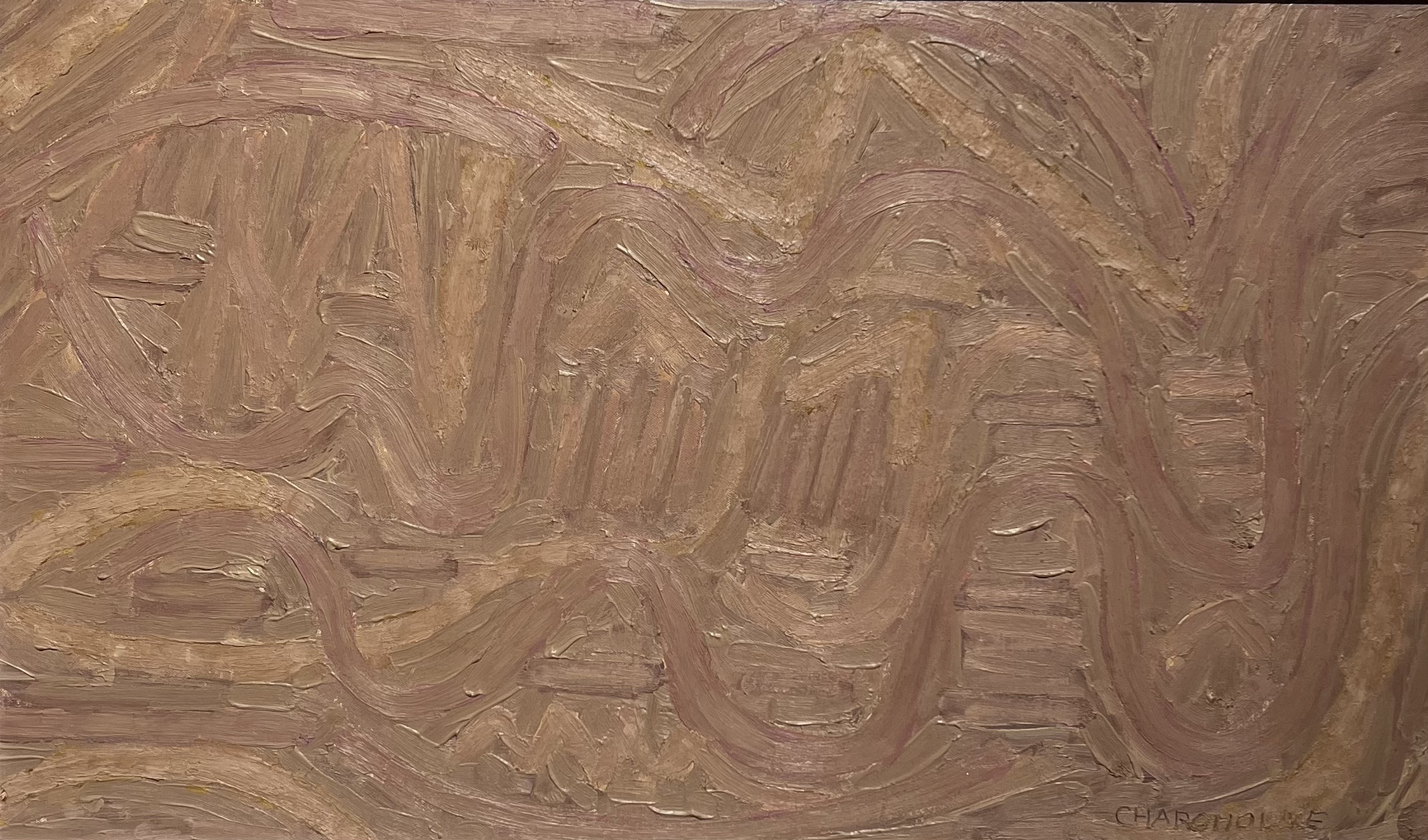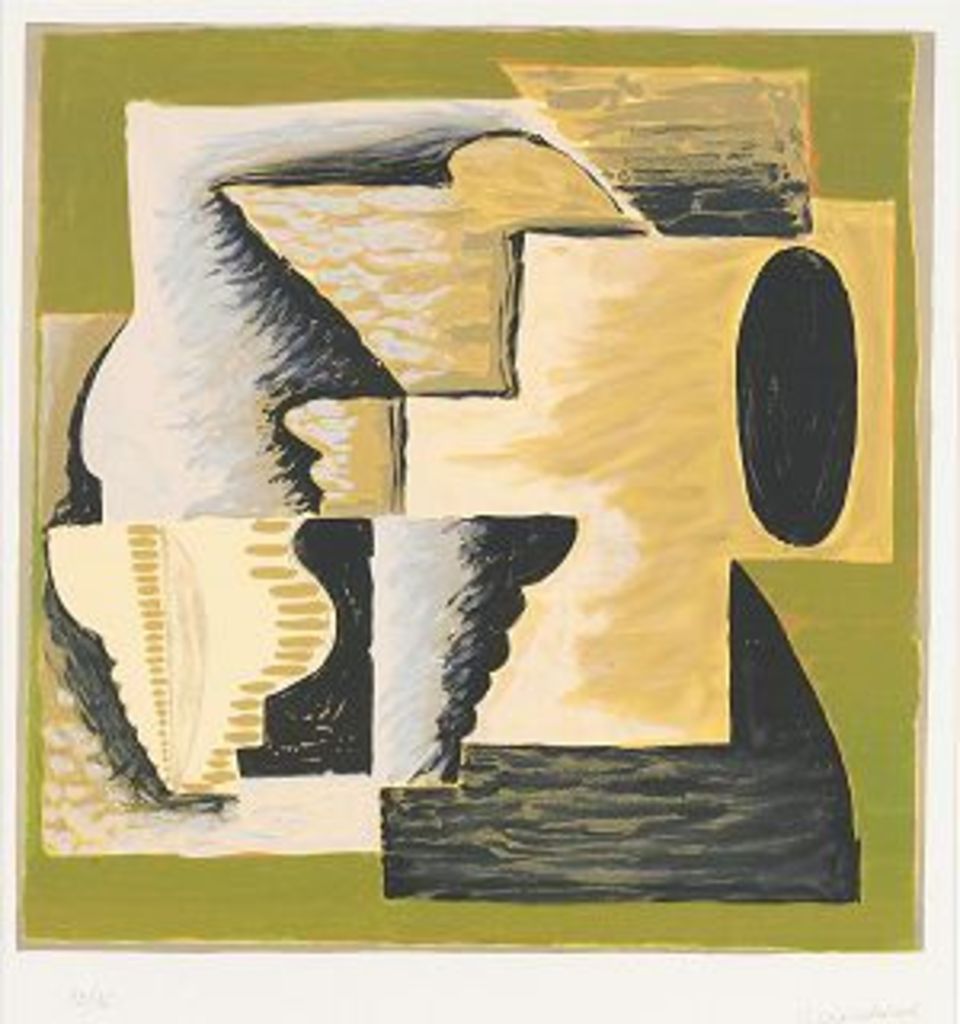 Serge Charchoune
Serge Charchoune was born in 1888 in Bougourouslan, Russia, a small town west of the Ural mountains where he spent his childhood. Son of a fabric trader, he was an average student. Charchoune discovers painting during the strikes that shatter Russia in 1905. He wants to study art but does not pass his entry exam to the Fine Arts School of Kazan. He leaves for Moscow in 1909, he works in different Academies, meets Larionov and Gontcharova, he discovers Monet and the Impressionists.
Not wanting to do his military service, Serge Charchoune escapes to Berlin and then to Paris in 1912. He frequents the Palette Academy where he is influenced by Le Fauconnier who becomes his teacher. He meets Metzinger, who is enthusiastic by fauvism and cubism. Charchoune participates in the Salon des Independents in 1913. During the war and until 1920, the artist lives in Spain where his first solo exhibitions are held, in Barcelona in 1916 and 1917.
It is in Spain that he makes pictorial discoveries that will have great importance in his art (the azureros, the arabesques, etc.). It is this period that defines his ornamental cubism with canvas covered with ideograms. The artist meets Francis Picabia and comes into contact with the Dada movement that will have a great influence on his writings.
Abstract artist, he succeeded in suggesting the imperceptible and the inexpressible. A posthumous homage was attributed to him in 1976 at the Museum of Modern Art in Paris. His art engages the spectator. A painter who often goes against the trend of painting austere, sober and well-balanced works.
Serge Charchoune died in Villeneuve-Saint-George in 1975. He was laid to rest in the Russian cemetery of Sainte-Genevieve-des-Bois.